If you're looking to purchase a Nissan Maxima in Richmond, you're in the right place! The Nissan Maxima is one of the best full-size cars that money can buy. It's both sporty and comfortable, and it's reliable and retains value well – ensuring that it's a good long-term investment.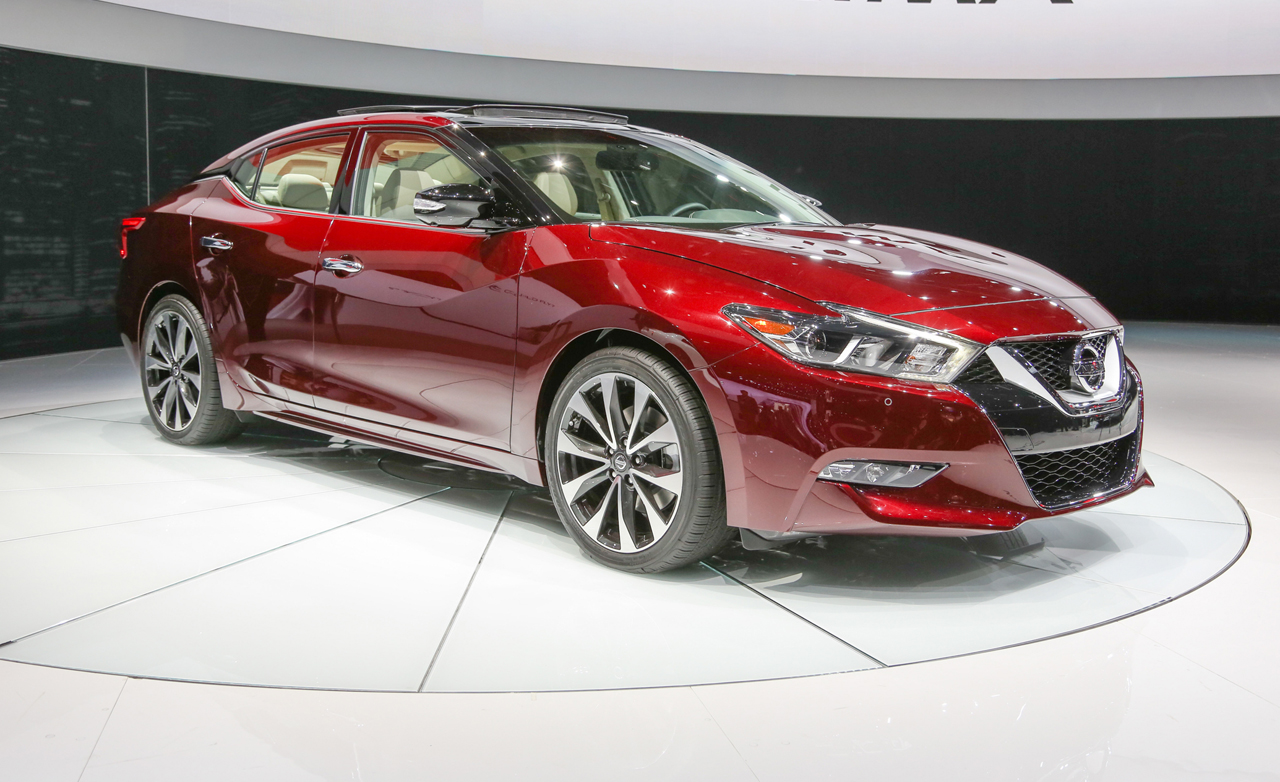 So how can you get the biggest bang for your buck, and get a new or used cars in Richmond for a great price? Find out with this guide.
Build Your Budget
As a rule, you should always start car shopping with a budget in mind. This will help guide you toward the Nissan Maxima that's right for you.
Got a lot of money to spend? You could get a brand-new, top trim Maxima! Looking to save a bit of cash? You can get a great deal on a 3 or 4 year old Maxima, and avoid depreciation while still getting a reliable vehicle.
Typically, should try to never exceed spending 10-20% of your monthly income on your car payment, insurance, maintenance, and fuel. That means, if you make $40,000 per year, you should probably spend around $400-800 per month on all car-related expenses. Obviously, there are exceptions, but this is still a good rule of thumb.
Find The Nissan Maxima Trim That's Right For You
If you're looking for a slightly more luxurious Nissan Maxima, you could consider upgrading the trim on the vehicles you're looking for.
While all newer Nissan Maximas come with great features like automatic headlights and alloy wheels, you can upgrade to a better sound system, a sunroof, and a heated steering wheel with the SL package, or get a sport-tuned suspension and paddle-shifters with the SR trim.
The choice is yours! Whether you go for the base "S" trim or an upgraded package all depends on your preferences and your budget.
Get Pre-Approved For A Loan, Or Have Cash On-Hand For The Purchase
If you're purchasing from a Nissan dealership or a third-party used car dealership, you should look to get pre-approved for a loan by your bank or credit union. This will help you negotiate a better deal, and ensure you will be able to get financing for your car.
You could also consider paying for the entire thing with cash. If you're buying from a private individual, this is usually a good idea. While it is possible to get a loan when buying a car from an individual, it's typically quite expensive to do so.
Skip The Extras At The Finance Desk
Auto dealers make most of their money not on the actual sale of their cars, but on the extras and add-on packages that they try to sell you once it's time to sign your contract. They will try to sell you things like Gap coverage, an extended warranty, and other non-essential "extras".
Usually, these are not worth the price, so do your best to avoid them. They can easily add up, and then you could end up exceeding your budget by quite a bit.
Consider A Buying A Certified Pre-Owned Vehicle
Buying a Certified Pre-Owned Nissan Maxima in Richmond is a great idea. Certified Pre-Owned (CPO) vehicles have extended warranties backed by both the dealer and manufacturer, and have gone through rigorous inspections to make sure that they are in near-perfect condition.
Though a CPO car is usually a bit more expensive than a used car, it's almost always worth the cost. The Nissan CPO program includes benefits like free roadside assistance, towing, car rental reimbursement, and trip interruption coverage, as well as quite a few other benefits.
Start Shopping For Your Nissan Maxima Now!
The Nissan Maxima is a perfect family car, and ideal for drivers who do not want to compromise. So start shopping now with these helpful tips, and find a fantastic deal on a Nissan Maxima in Richmond.