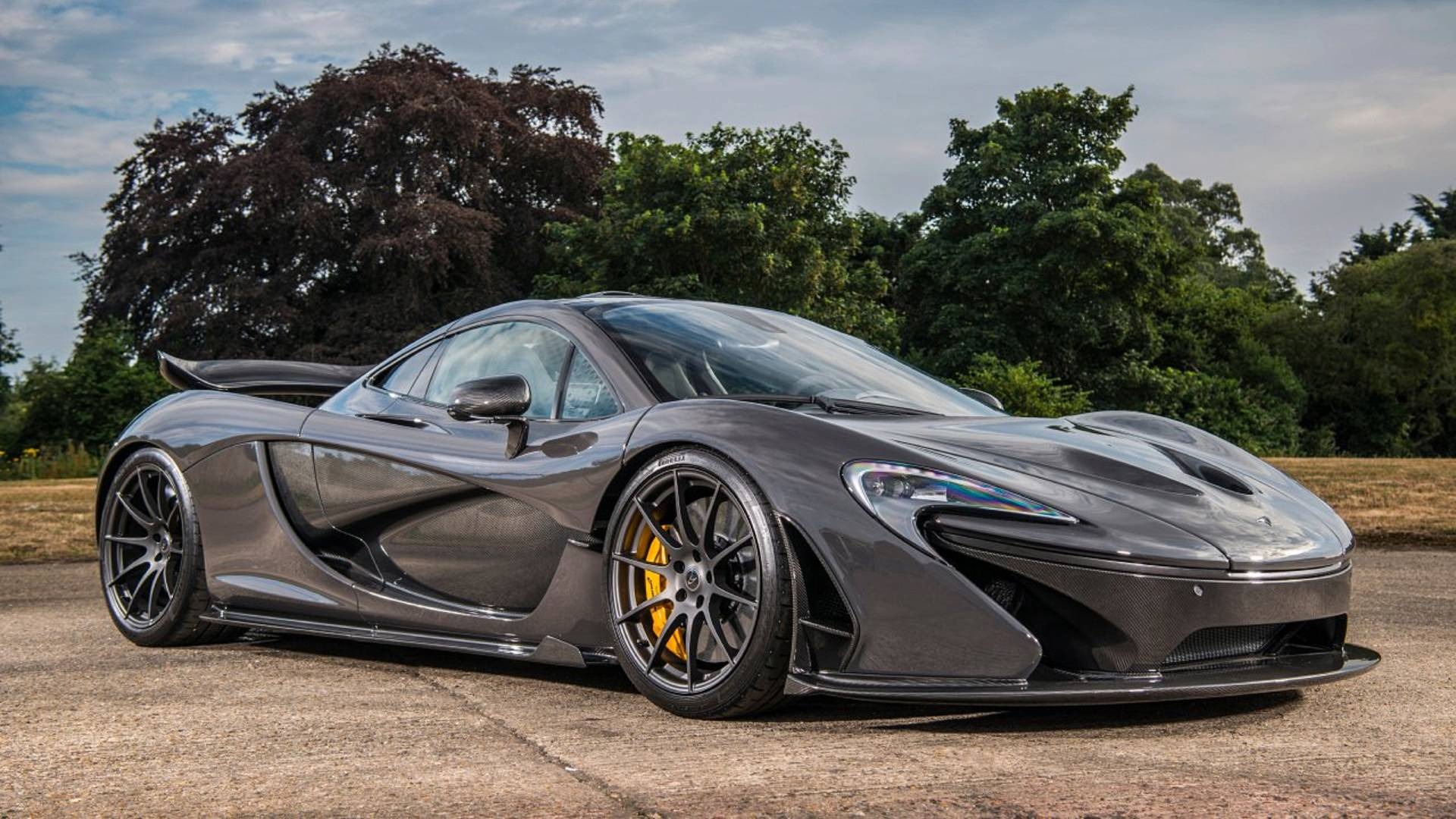 After retiring from Grand Prix racing, former Formula 1 driver Jenson Button moved to USA, this means that he has to give up some of the toys he had before having to adapt to his new life. Fortunately for those with deep enough pockets, one of these "toys" is a McLaren P1 with only 887 km on the clock.
The news come after the 2009 F1 champion posted on Instagram announcing that he has decided to let the British hypercar go. "I've decided to put my McLaren P1 up for sale so that someone else can enjoy her. It's a tough decision but living in America I don't really get the chance to drive this beauty," Button said. On a more cheerful note however, the former F1 idol added that he did give it a "final blast" to Silverstone for WEC a month ago.
Fame for being an F1 driver it should probably come as no surprise that Button is also a petrolhead. This means that you can expect a properly specced up car. The P1 is being sold with a price tag of £1.6-million (around R31.2 million) which could be a bargain considering its previous owner pedigree, mileage, and the array of optional extras it has been equipped with.
The car wears a Grauschwartz Grey paint finish coupled with Stealth Pack and MSO grey and black Alcantara interior with Yellow Contrast Stitching. Other options ticked with this P1 comprise of a £20,000 (approx. R390,000) MSO "Track Mode 2" setting which allows the car to be switched to a road-legal version of 'Race Mode'. The car is also specced with Meridian Sound System, Lightweight Forged Wheels, Carbon Fibre Door Mirrors and Arms, Carbon Ceramic Brakes featuring yellow Callipers while more conventional features include the Vehicle Tracking System, parking sensors (front and rear). I think it's also worth mentioning that the 720S Button currently owns features similar specs.
This McLaren however is not the only P1 owned by a F1 driver. It seems the 903 hp (673 kW) hybrid-powered hypercar has been a bit popular with these racing drivers, especially those that have claimed championships in the sport as 1998 and 1999 F1 champion Mika Hakkinen as well as Lewis Hamilton both own a McLaren P1.
With a 727 hp (542 kW) twin-turbo V8 engine supplemented by a 176 hp (131 kW) to make a combined power output of 903 hp (673 kW), the McLaren P1 is good for a 0-100 km/h sprint of just 2.8 seconds while the top speed had to be limited to 350 km/h in order to achieve its scarcely rivalled capabilities on the race track. Only 375 examples of the hypercar were produced which makes the P1 even more of a rare breed compared to its direct rivals (Porsche 918 and Ferrari LaFerrari).