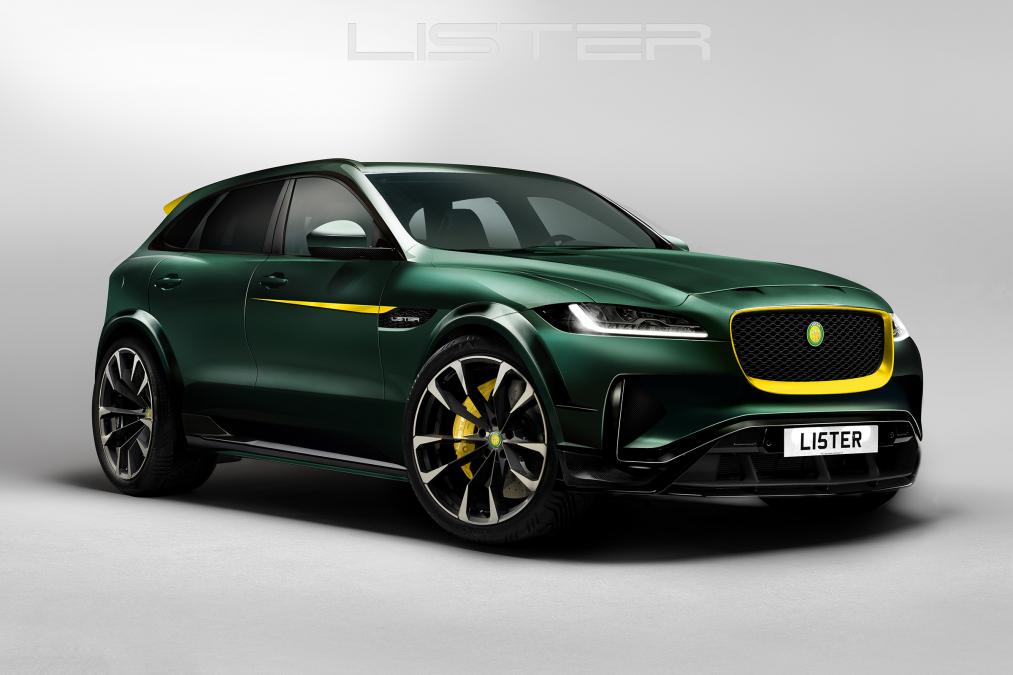 We know Lister are working on a super SUV creation based on the Jaguar F-Pace as we received teaser after teaser. Now they have revealed a full preview of the car ahead of the official reveal which could mean we are looking at the future fastest SUV in the world.
The Jaguar F-Pace SVR is one of the fastest SUV's ever made but Lister are going to take things to a new level and dethrone the Lamborghini Urus from the top speed with a top speed of over 320 km/h (200 mph). 0 to 100 km/h is also expected to beat the Urus with a time of 3.5 seconds.
It is being called the Lister LFP and thanks to a substantial tuning job on the 5.0-litre supercharged V8 output will hit the 670 horsepower (500 kW) mark.
The freshly-named Lister LT-666 will be a limited run of 99 units but this larger creation will get a production run of 250 units.
With regards to Lister's future offerings, they actually have plans for a bespoke model that will take the shape of a sleek supercar with approximately 1,000 hp coming from a Jaguar-derived supercharged 7.8-litre V12 engine. It's rumored to cost somewhere in the region of $2.78 million and might spawn a hardcore track-only version.
Lawrence Whittaker, Lister CEO said: "The imminent release of our new monster killer LFP promises to see Lister's healthy situation continue for the remainder of this year, and beyond."