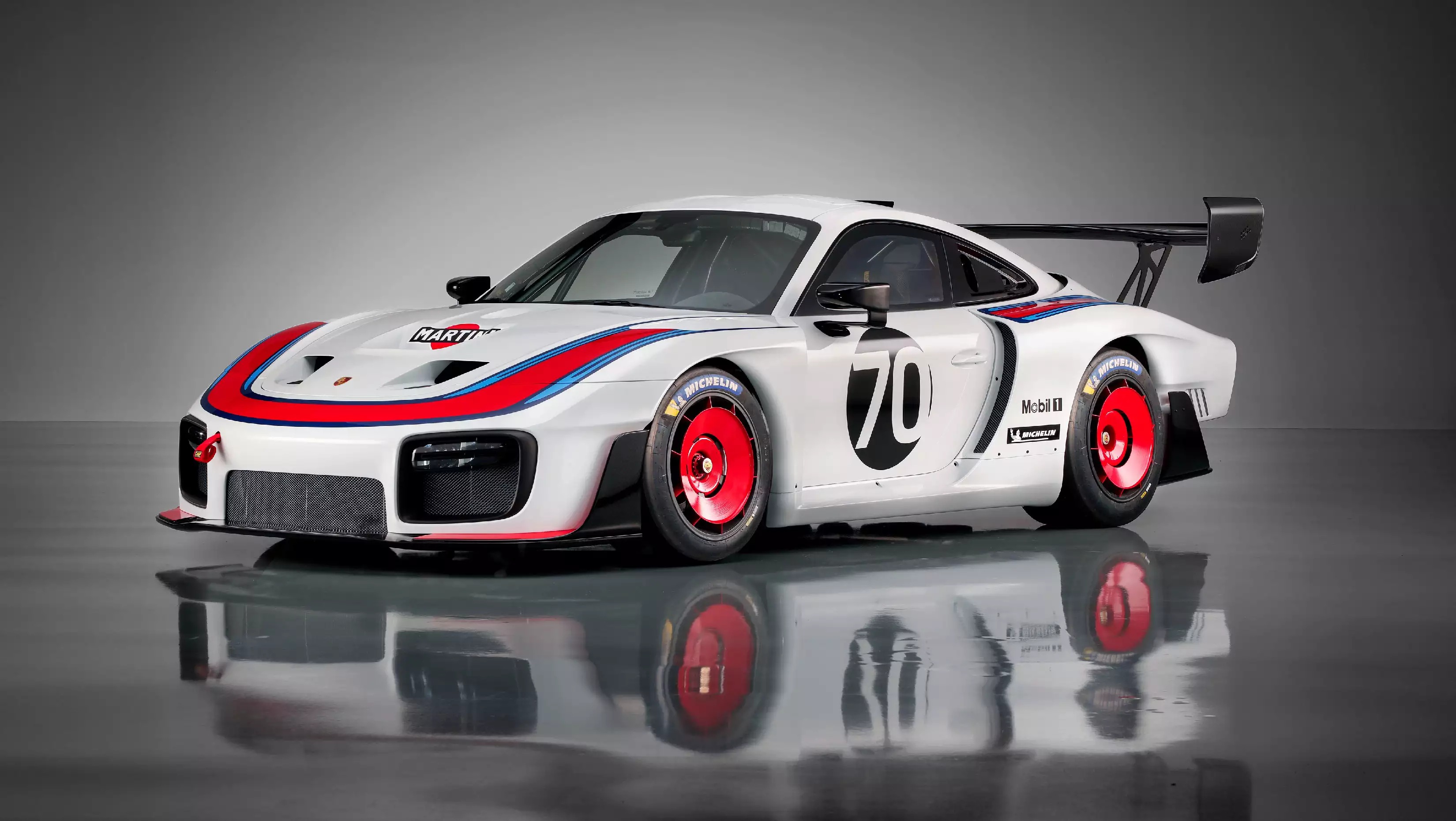 At its Rennsport Reunion event held at the Laguna Seca Raceway in California, Porsche revealed its new 935, a proper track car that pays homage to the Le Mans racer of the 1970s bearing the same model number.
At this stage, Porsche plans a limited production run of 77 units, with each car selling for $817,000 (approx. R11.5 million).
The original 935 was derived from a regular 911 and as you can see, this one is no different. Based on the current 991 GT2 RS, the car's bodywork and interior have seen extensive modification. The 700 horsepower turbocharged flat six on the RS, however, remains mostly unchanged. The 935 gets its own unique carbon fibre body panels that extend both the vehicle's width and length. It also gets turbo-fan style wheels, a massive rear spoiler, and wing mirrors from the 911 RSR race car. Braking is handled by massive six-piston 380 millimeter discs up front, and 355 millimeter four-pistons out back.
Take one look at the interior pic and you will not recognise anything from the GT2 RS and that is because this is a full blown race car and not road legal. There is a seven-speed PDK box which is the same found in the GT2 RS but a wood-wrapped shift lever pays homage to the 917 and Carrera GT. The 935 features a single six-point harness racing seat, with a passenger side seat being an optional installation. While low on amenities, the car does have air conditioning to keep its driver comfortable.
"This spectacular car is a birthday present from Porsche Motorsport to fans all over the world. Because the car isn't homologated, engineers and designers didn't have to follow the usual rules and thus had freedom in the development," according to Porsche Motorsports Vice President Dr Frank-Steffen Walliser.