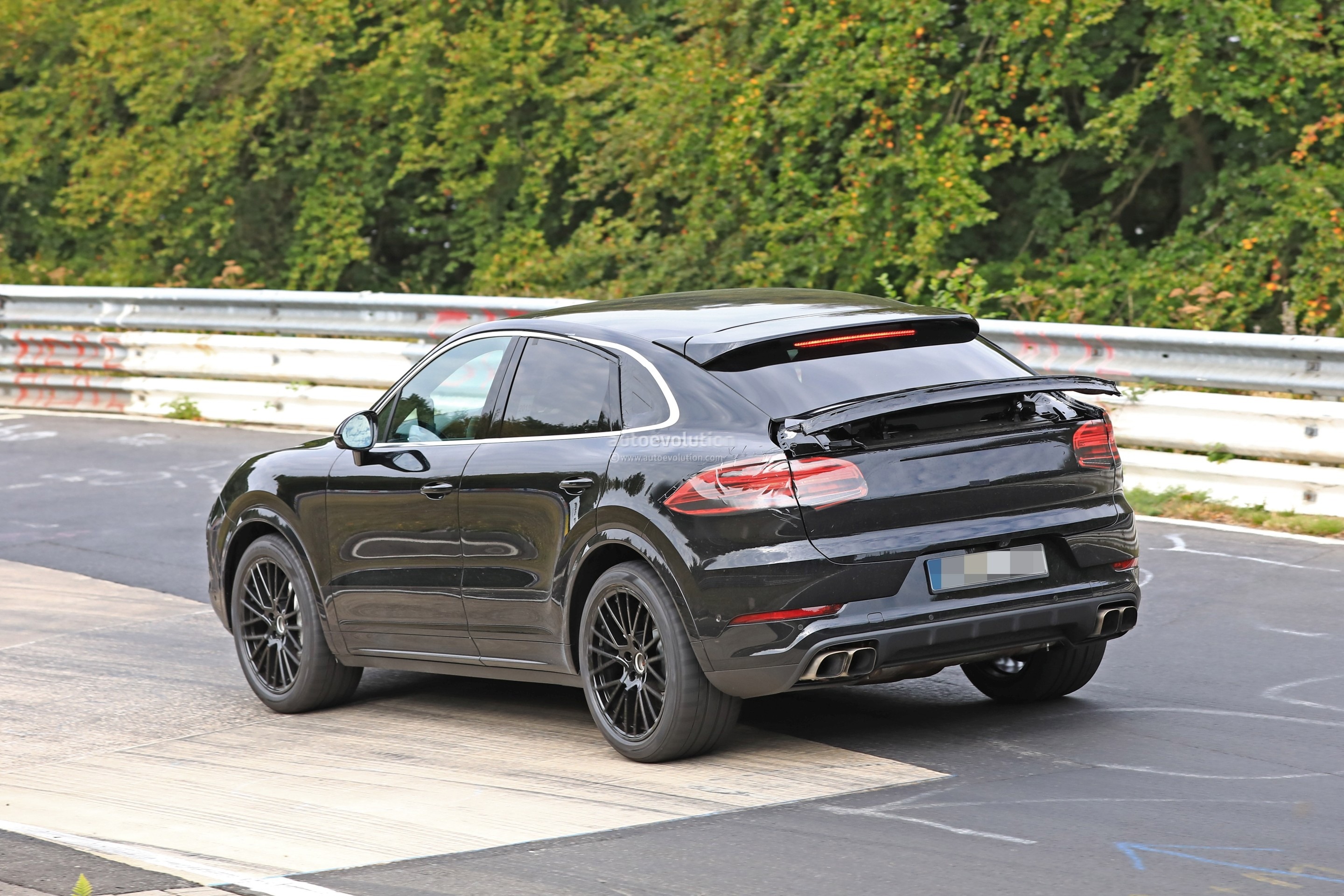 It is no secret that Porsche are busy developing a Coupé version of their popular Cayenne SUV and was recently spotted testing at the Nurburgring, revealing the retractable rear spoiler in action for the first time.
It will take aim at the likes of BMW's X6 and Mercedes' GLE Coupé when it arrives on the scene towards the end of 2019 and will broaden the Cayenne lineup which currently only sports one body style.
As expected the front end looks just like the new Cayenne but adopts a newly styled liftback-style tailgate, altered rear side windows and a new tail-light design that is aimed at providing the Cayenne Coupé with a more sporting profile.
As you can see in the shots, the retractable rear spoiler raises and lowers as one single piece.
Porsche intends to position the Cayenne Coupé as a performance model, with both a 440 bhp (446 hp; 328 kW) version of its twin-turbocharged 2.9-litre V6 and a 550 bhp (557 hp; 410 kW) version of its twin-turbocharged 4.0-litre V8 petrol engines set to be offered from launch.
No diesel versions of the new model are planned, although a diesel variant of the normal Cayenne SUV is due next year.