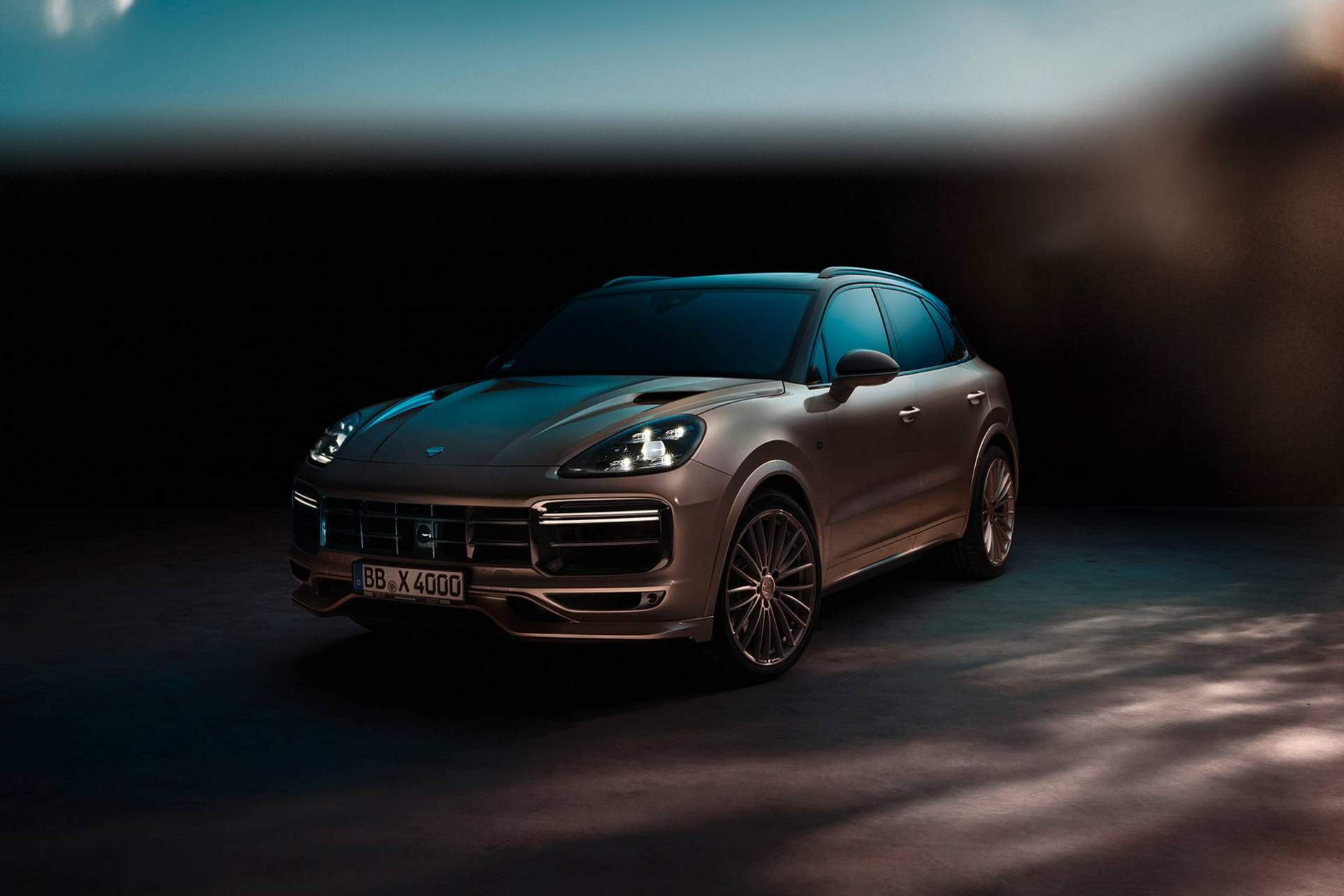 Owners of the Porsche Cayenne looking to juice up their upmarket SUVs will be delighted to hear that TechArt now has an all-inclusive tuning kit for the current model. With around 100 more horses, a super luxurious interior and rather intimidating exterior, TechArt's Porsche Cayenne now sits higher up the market hierarchy than the already confident stock model.
To help it stand out visually, TechArt has given the Porsche Cayenne a two-colour theme contrasting the black roof and pillars with a champagne metallic body paint. As we can see from images, the paintwork looks fantastic, especially with the modified, aerodynamic body kit that it covers.
The front has been kitted with a two-piece front spoiler and a carbon-fibre bonnet with air inlets. Have a look at the rear and you will find a roof spoiler paired with a sharp edge on the tailgate that looks like a boot lid spoiler. There is also a massive rear diffuser with titanium twin exhaust tips on either side adding to the car's even sportier look. Completing the premium look of the exterior is a set of new 22-inch multi-spoke Formula V wheels.
For an extensively modified interior, TechArt has partnered with luxury coach manufacturer called Rolf Benz in works of comfort levels that are "inimitable".
Inside the Cayenne has been kitted with an upholstery made from natural virgin wool fabric taken from Rolf Benz' special closet. According to the German tuner, this material is not only dirt-resistant, but is also hard-wearing and breathable. It is also paired with matching leather bits and pieces, a roof lining made of black virgin wool and Rolf Benz patterned cloth on the headrests.
TechArt has also given the Cayenne quite a jump in power. The 4.0-litre twin-turbo V8 comes from the factory with 542 hp (404 kW) and 770 Nm of torque which are some serious numbers, but clearly not in TechArt's books. Thanks to the tuner's remapping, the Cayenne Turbo's engine is now rated at 631 hp (470 kW) and 900 Nm of thrust. The power boost justifies a 3.7 second time in the 0-100 km/h which is 0.4 seconds faster than the stock model and flat out it will do 300 km/h.