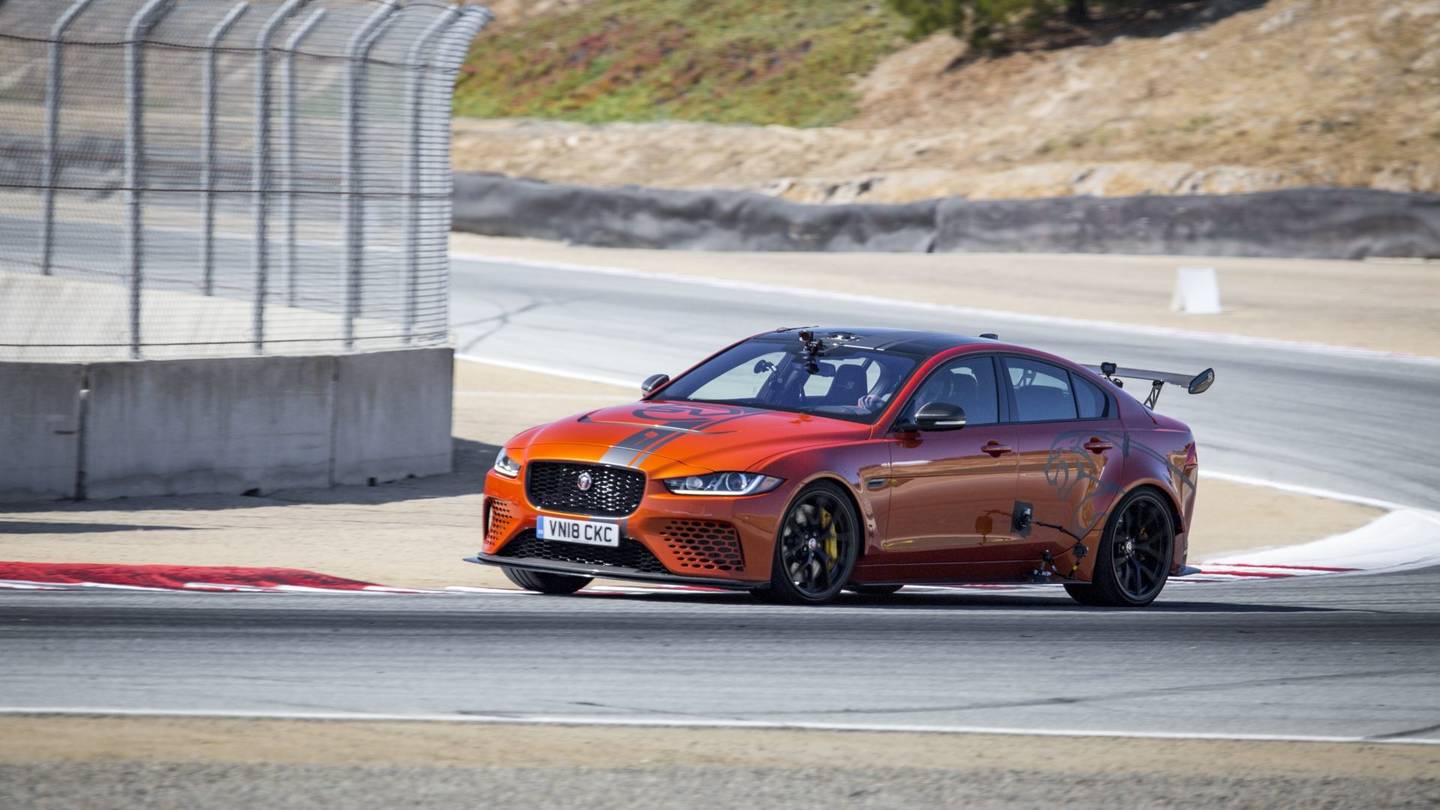 Late yesterday Jaguar announced their uber-high performance sedan known as the XE SV Project 8 became the fastest production sedan to lap Laguna Seca thanks to some solid pedaling by professional racing driver Randy Pobst.
He managed a 1:37.54 around the circuit and that is mostly thanks to the glorious 5.0-litre V8 making 592 horsepower (441 kW) which is pushed to all four wheels.
A specially-developed limited-slip differential on the rear axle keeps the XE SV Project 8's rear under control during acceleration from slow corners, and its colossal rear wing does the same in faster turns.
Sadly these are only built in left-hand-drive configuration which means the chances of seeing one in South Africa are next to nothing. Let's remain hopeful though because some guys have ways of getting these sorts of cars into the country legally albeit registered in another country.