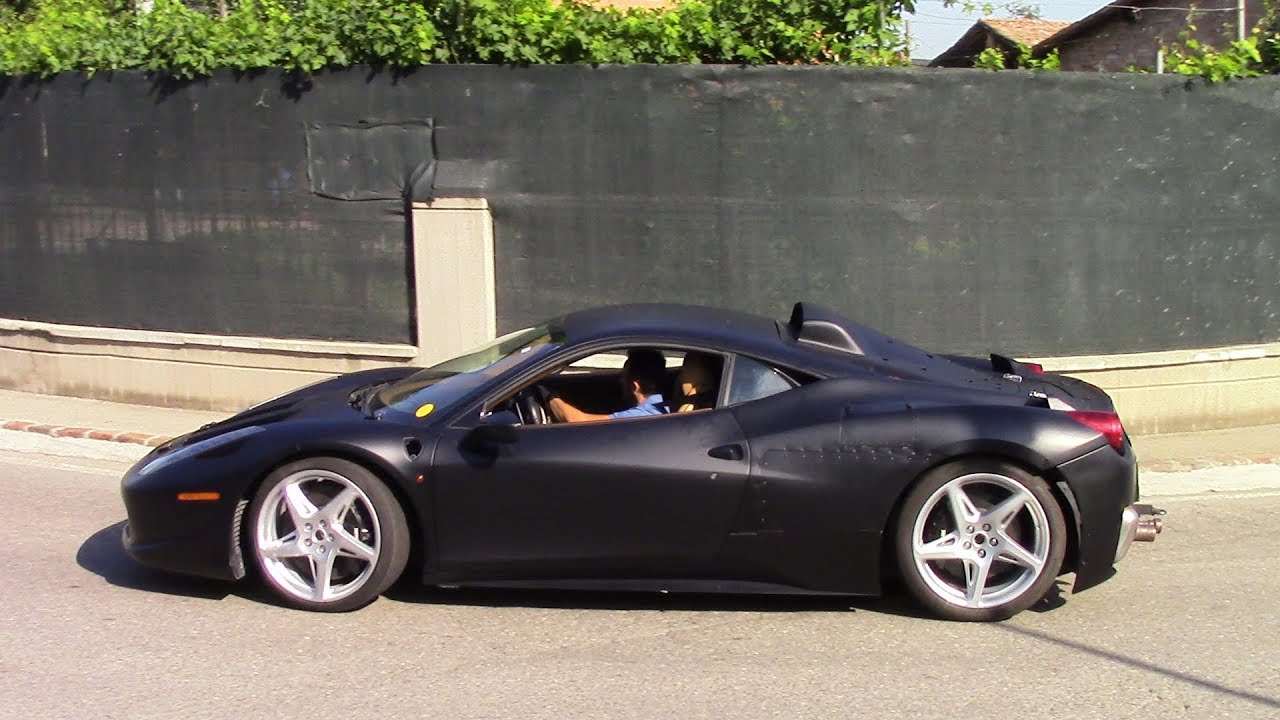 There has been a rumour as well as confirmation from the late Sergio Marchionne that Ferrari is working on a hybrid powertrain. Now we have come across a 458 Italia-based mule that could be carrying a V8 hybrid powertrain behind the seats.
Earlier this year, a YouTuber witnessed what appears to be a test mule based on the Ferrari 458 Italia. Apart from its weird-looking bodywork such as the custom bonnet, enormous air ducts and large roof scoop which appears to be feeding air into the powertrain, this Ferrari also appeared to be unusually quiet in some instances. In fact, the mule was completely silent as it passed the cameraman in the video.
Before his untimely death, Sergio Marchionne had confirmed that the Italian marquee was in works of a hybrid powertrain with real EV mode. Furthermore, although no model was mentioned, it was announced that a hybrid V8 would hit the market in 2019.
Although there is a slight possibility that Ferrari could squeeze in an all-new supercar adding to its current line up that will debut the new hybrid powertrain, a more sensible assumption would be that this powertrain will be first seen in the marque's first-ever SUV promised to arrive also in 2019.
We will of course have to wait until these suspicions are proven true or false, but the fact is that the world of motoring is moving towards electrification, so what are the chances that Ferrari will follow suite in its more "mainstream" models?