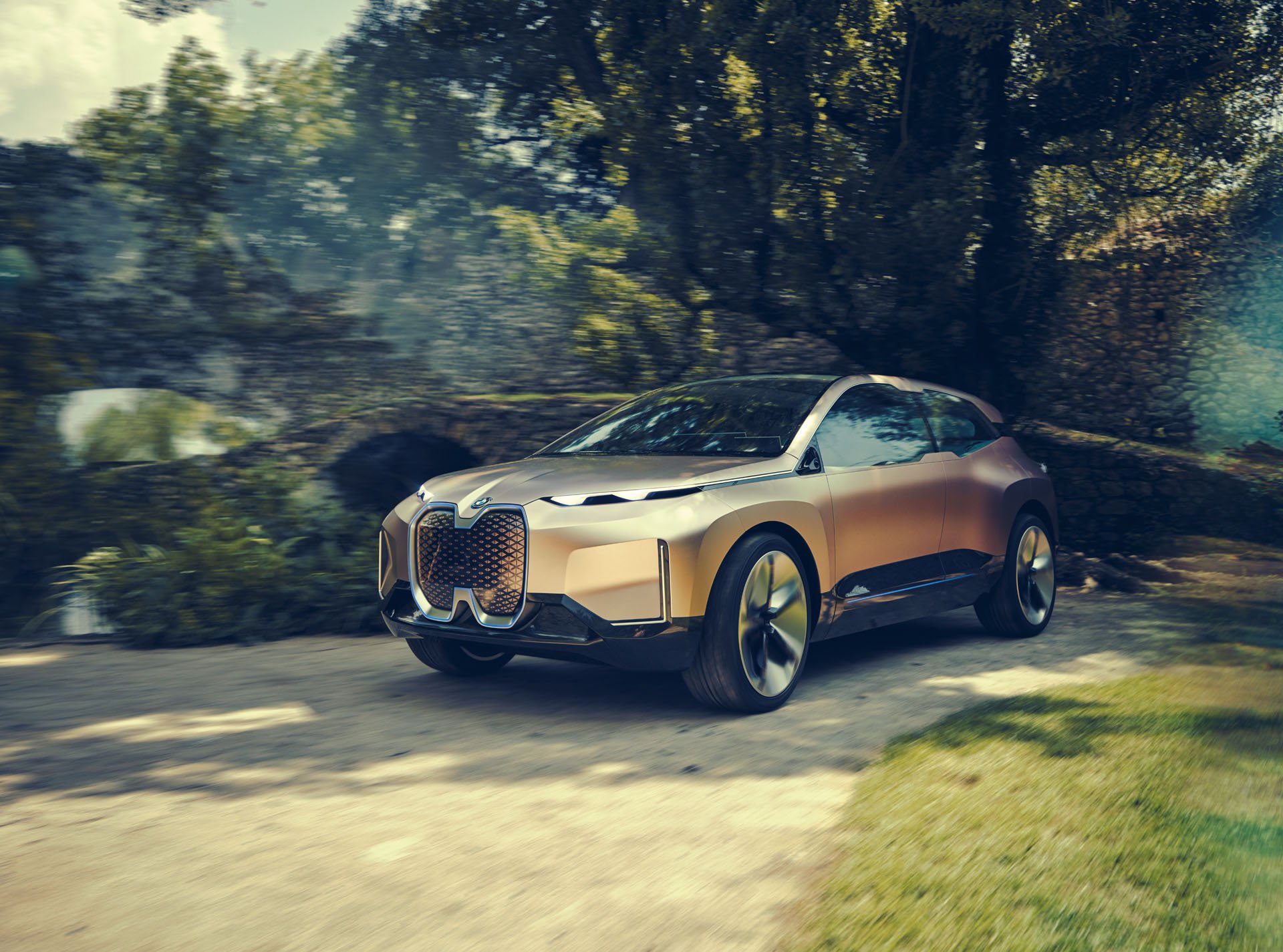 BMW has released an electrified self-driving SUV. It's called the Vision iNext and is here to introduce the German manufacturer's future plans based around three principles: zero emissions, autonomous driving and connectivity.
"The iNext project will provide our building blocks for the future, from which the entire company and all of its brands are set to benefit," this is what BMW boss Harald Krüger had to say of the ultramodern SUV concept.
BMW also reckons that the iNext's design further lays out its driving experience, in that as futuristic as it may look it is still quite recognisably a BMW. The driving experience is set to speak the same language, in normal 'Ease mode' the iNext will be focused on efficiency, switch to 'Boost mode' and all the cute and cuddly characteristics will instantly be traded for 'Sheer driving pleasure'.
While on the topic of "traditional" BMWs, the iNext features the marque's signature kidney grille pair although they provide a completely different function in this application. Whereas we're used to the grille letting air into the engine to allow it to breathe, the pair of kidney grilles now works as an "intelligence panel" featuring sensors to aid in the car's autonomous driving capabilities.
In certain driving situations the iNext will feature Level 3 self-driving competence. This means that the car will be fully independent for longer periods of time, however when that comes to an end, the driver should be ready to take control within seconds. Furthermore, BMW says that this car will also be theoretically capable of Level 4 self-driving which is quite similar to Level 3, but the time span of the driver taking back the wheel is prolonged.
Due to very limited situations where Level 4 autonomous driving may come to play, as well as a high suspicion that regulations may not be ready to accommodate such tech, BMW's iNext will not feature the Level 4 package, at least not in its initial stages of production.
The BMW iNext also boasts an interior focused on relaxed ambience. It features a large panoramic glass roof that allows for ample lighting throughout the cabin while hosting what's called "shy tech", where controls are integrated into surfaces and only light up when in use if you do not opt for the voice activation route by shouting "Hey, BMW."
Set to kick off in 2022, production of the iNext will take place in BMW's main plant in Dingolfing, Germany. We can also expect the model to use the i9 moniker as it will join a smaller SUV likely to be called the iX3 as well as a sedan bearing the name i4.
The BMW iNext will likely be powered by a fifth-generation battery design where the biggest option will offer 120 kWh and a range of 595 kilometres. Moreover, thanks to a pair of electric motors SUV will be able to pull off a 0-100 km/h sprint in around 4 seconds.