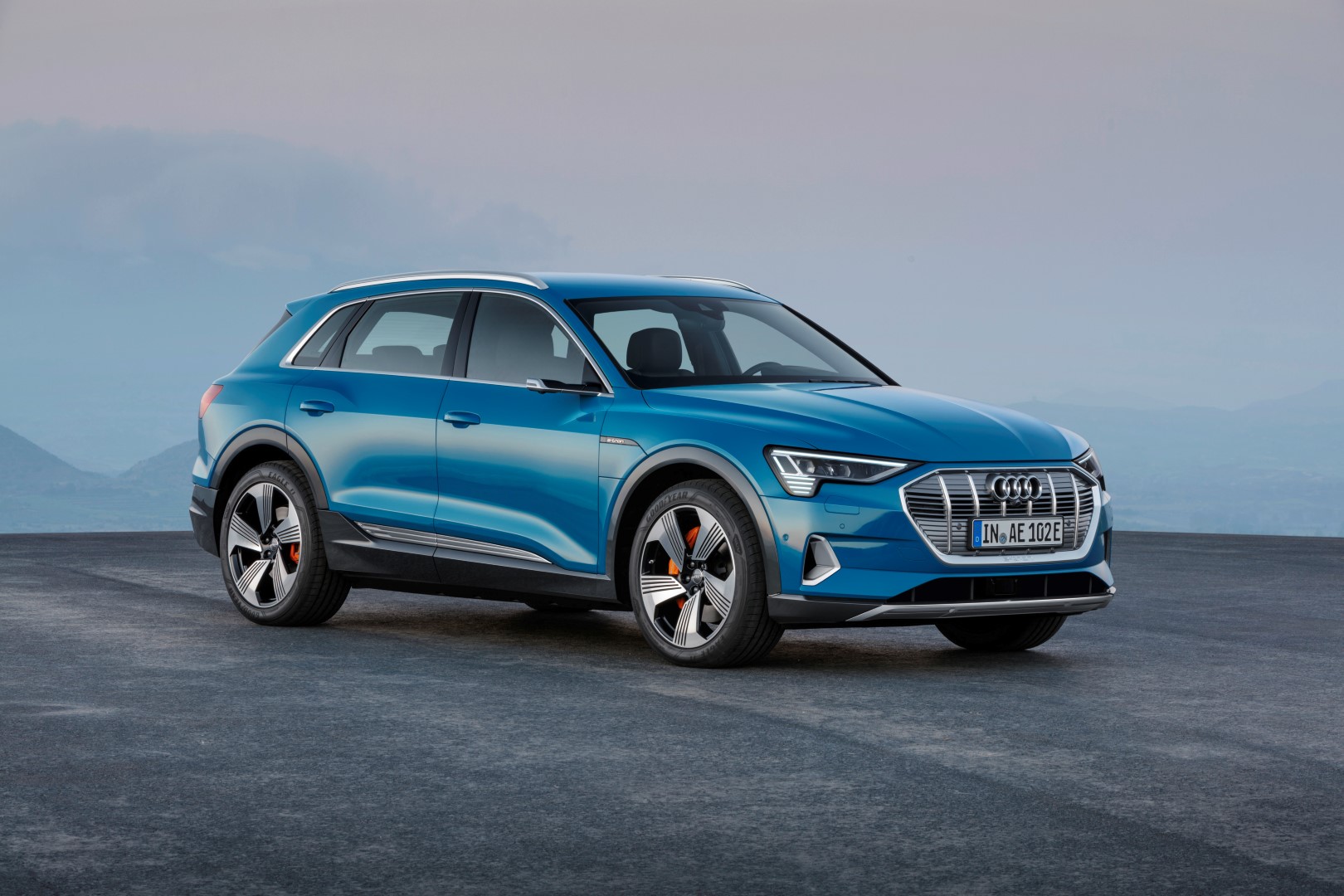 Audi has finally taken the covers off the e-tron SUV which becomes first all-electric series production model from the brand.
Acting as a direct rival to the Mercedes-Benz EQC and Tesla Model X, the Audi e-tron SUV is powered two asynchronous motors that work alongside a generous 95 kWh battery pack. Each axle is powered by one of these motors with the front unit packing 168bhp (170 hp; 125 kW) and the rear 188bhp (190 hp ;140 kW) – they can offer a combined 'boost' output of 402bhp for up to 10 seconds.
Audi says the SUV accelerates from 0-60 mph (96 km/h) in 5.5 seconds and continues through to a 124 mph (200 km/h) top speed.
Audi did not focus on making the motors performance orientated either because the clever gadgets feature an innovative recuperation system for them which allows the electric motors to recover energy when the driver releases the accelerator and when the brake pedal is depressed.
As the e-tron is designed to be a long-distance EV, Audi says it should deliver over 250 miles (402 km) on the tougher WLTP test cycle.
The charging set-up is particularly neat. The driver's side gets a flap that folds down smoothly, in a piece of pure theatre, to reveal a DC port that's capable of 150kW charging (enough to get the car back up to 80 per cent of charge in less than half an hour.)
Inside, there is for five adults and is packed with features from the A7 and A8. This includes the twin-touchscreen controls and Audi's Virtual Cockpit.
Audi says it's already had 10,000 registrations from prospective e-tron customers, and the company will build the car at the Brussels factory that used to make the A1.
According to various sources, Audi South Africa does intend on bringing this model to the country around the middle of 2019.