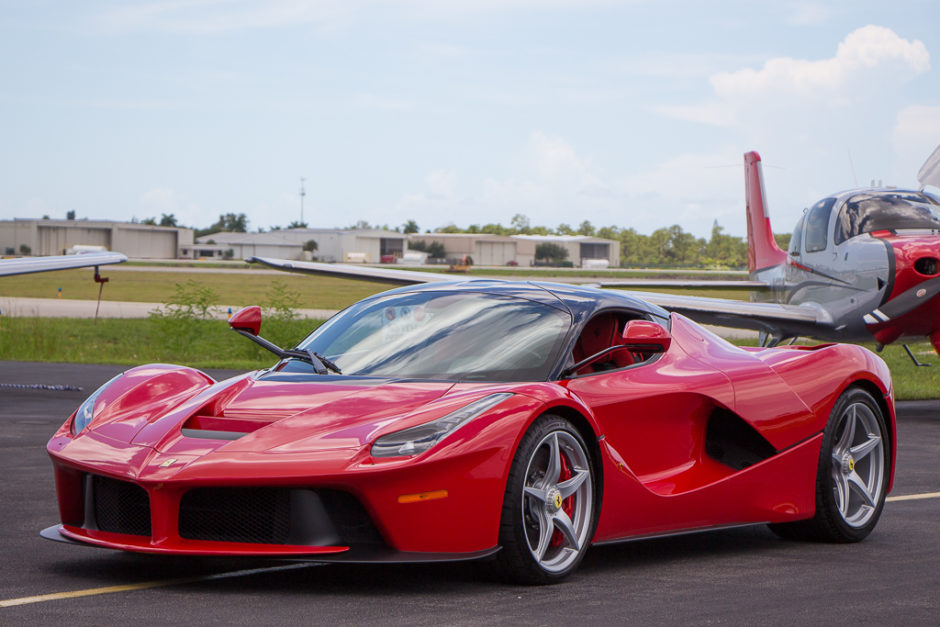 For those familiar with BringATrailer, you can auction your car for just $99 and the website handles all the admin on your behalf.
Sometimes they auction off modern supercars but right now you have the chance to bid on a 2015 Ferrari LaFerrari with just 95 miles (150 km) on the clock.
At the time of writing, the auction's only been running for a matter of hours, and the Ferrari hypercar has already racked up bids to the tune of $2.45 million. Assuming the car meets its reserve price, this will be the highest-dollar auction ever performed on Bring a Trailer, and by a wide margin.
This particular Ferarri has been owned since new by Naples Motorsports, a dealer out of Naples, Florida. It comes with a black roof draped over a Rosso Corsa red body and has eye-catching red leather seats to match. The seller has also filmed this video for prospective buyers, going over the car and all the accessories that come along with it.