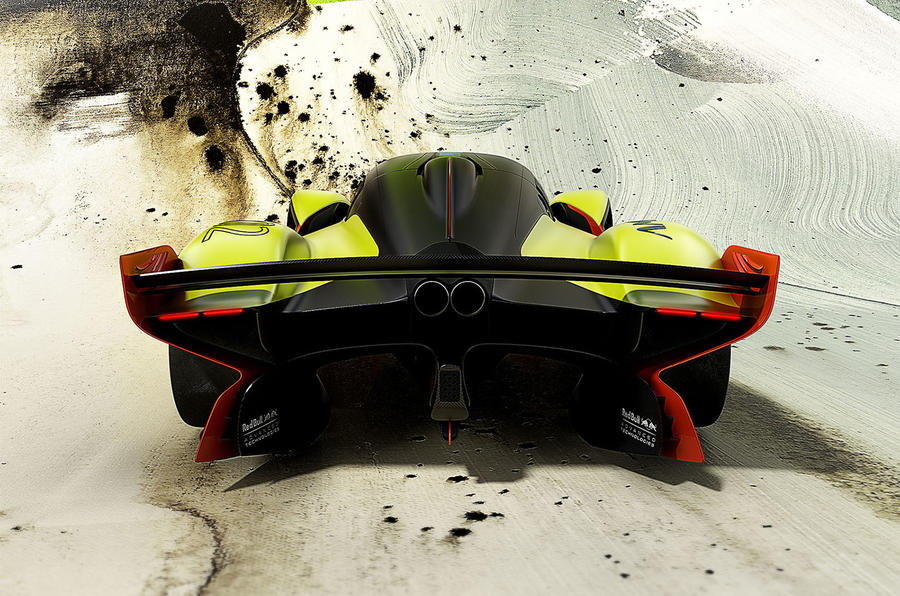 Last year, we were introduced to the Aston Martin Valkyrie's first prototype. And now there is news of a production-spec version set to showcase as early as this month with even more power and even less weight.
The Aston Martin Valkyrie will launch in three variants; with the "entry-level" spec being a fully road-going hypercar. Above this variant will sit a more focused track car that does not lose its road-going credentials while a range-topping track-only model will be offered for the more committed buyer. I guess it goes without saying that the track-ready AMR Pro is the most interesting version of the Valkyrie.
Rumour also has it that the production-spec Valkyrie AMR Pro will be a bit different to the one shown at Geneva this year. While Aston Martin has alleged that the Valkyrie will pack 1100 hp, it is said that the 6.5-litre V12 engine powering the production-spec model could produce as much as 1300 hp in the definitive hot lap mode.
Having run simulations of the hypercar being darting around the Nurburgring, Aston Martin is confident that the Valkyrie will set some inconceivable times at the famous circuit. With the additional power, coupled with a wet weight less than a ton, the Valkyrie AMR Pro should leave some mark at the 'Ring.
We are told that the Aston Martin Valkyrie AMR Pro will use Silverstone as a venue for its first track test in October this year with Red Bull's F1 driver Max Verstappen as the pilot. Rather surprisingly, it is said that Aston Martin was struggling to sell the 25 units of the Valkyrie.