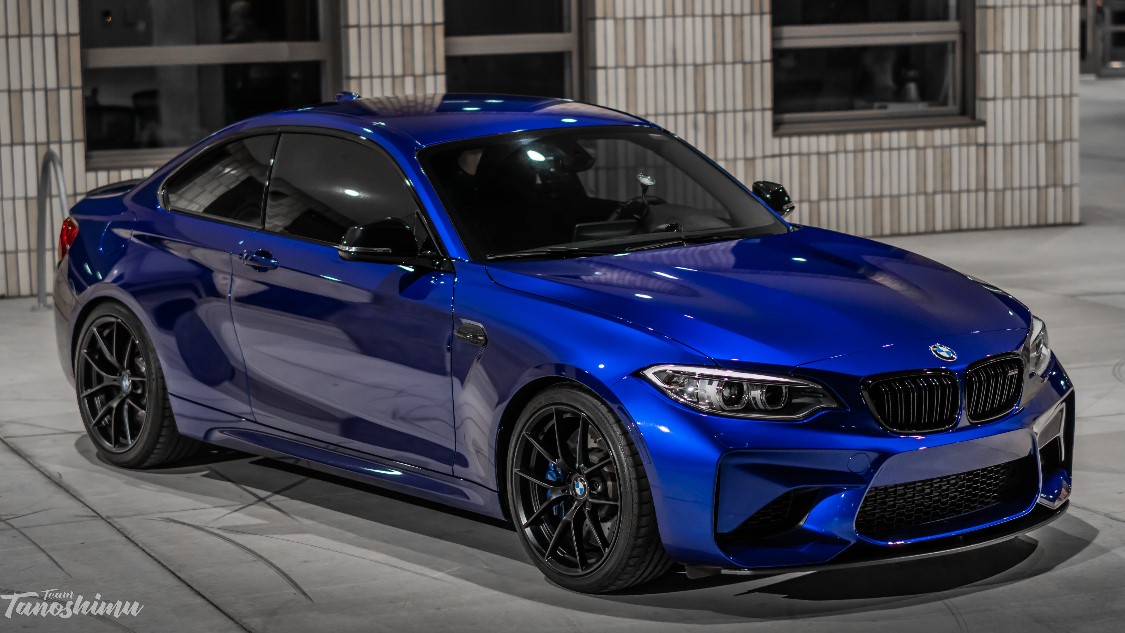 It is widely known that BMW did not offer the Individual program for their M2 and it sounds like it is the same for the M2 Competition but do not fret as there is a new product on the market that that is not a wrap or a custom paint job.
According to the owner of this stunning San Marino Blue M2, Auto Flex Gloss is the new product we are talking about ans is essentially a spray-able wrap that looks just like paint. It is much easier to apply (it still takes some time) than a wrap and it can be waxed and polished just like a regular paint job. It even absorbs impacts like a 3M clear bra, and is totally peel-able.
The process consists of four coats of a black undercoating, four coats of the actual paint with a flex agent and two coats of a clearcoat.
The process took three days and as you can see in the shots, the results are amazing!