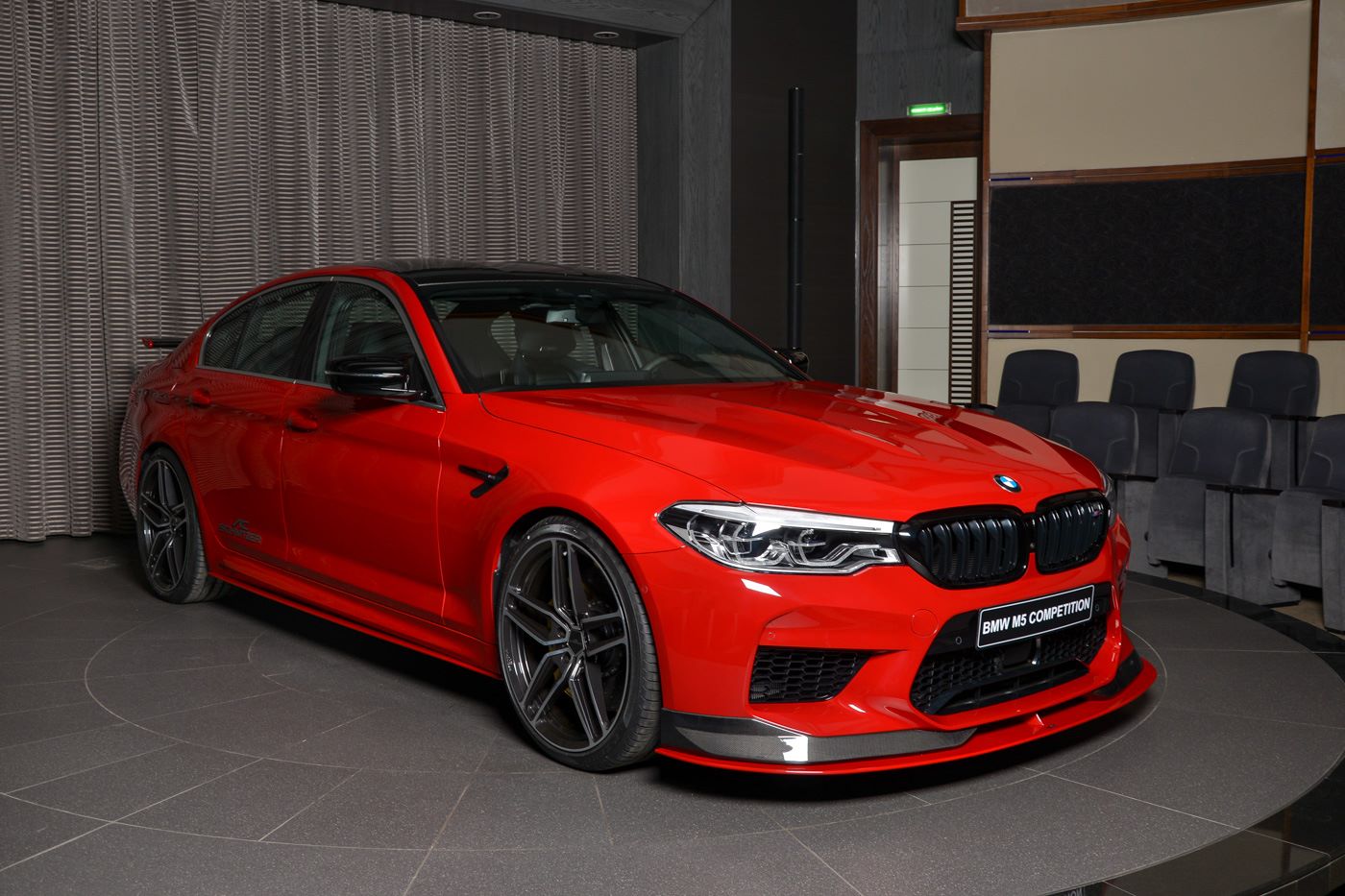 The BMW M5 Competition is somewhat of a sleeper because apart from some black elements and the badge at the back, it looks no different to the 'regular' M5.
BMW Abu Dhabi have created something rather radical using a Individual red M5 Competition and fitting just about every offering AC Schnitzer has for the F90 M5.
According to their Facebook post, it is the first M5 Competition in the world that has been accessorized with the AC Schnitzer kit.
As a reminder, the AC Schnitzer M5 is the fastest M5 around the Nurburgring thanks to a tweaking of the twin-turbo 4.4-litre V8 engine to 691 horsepower (515 kW) and 850 Nm of torque. That is the standard M5 so who knows what the Competition variant will be capable of.
Is this kit a swing and miss or a home run for you?