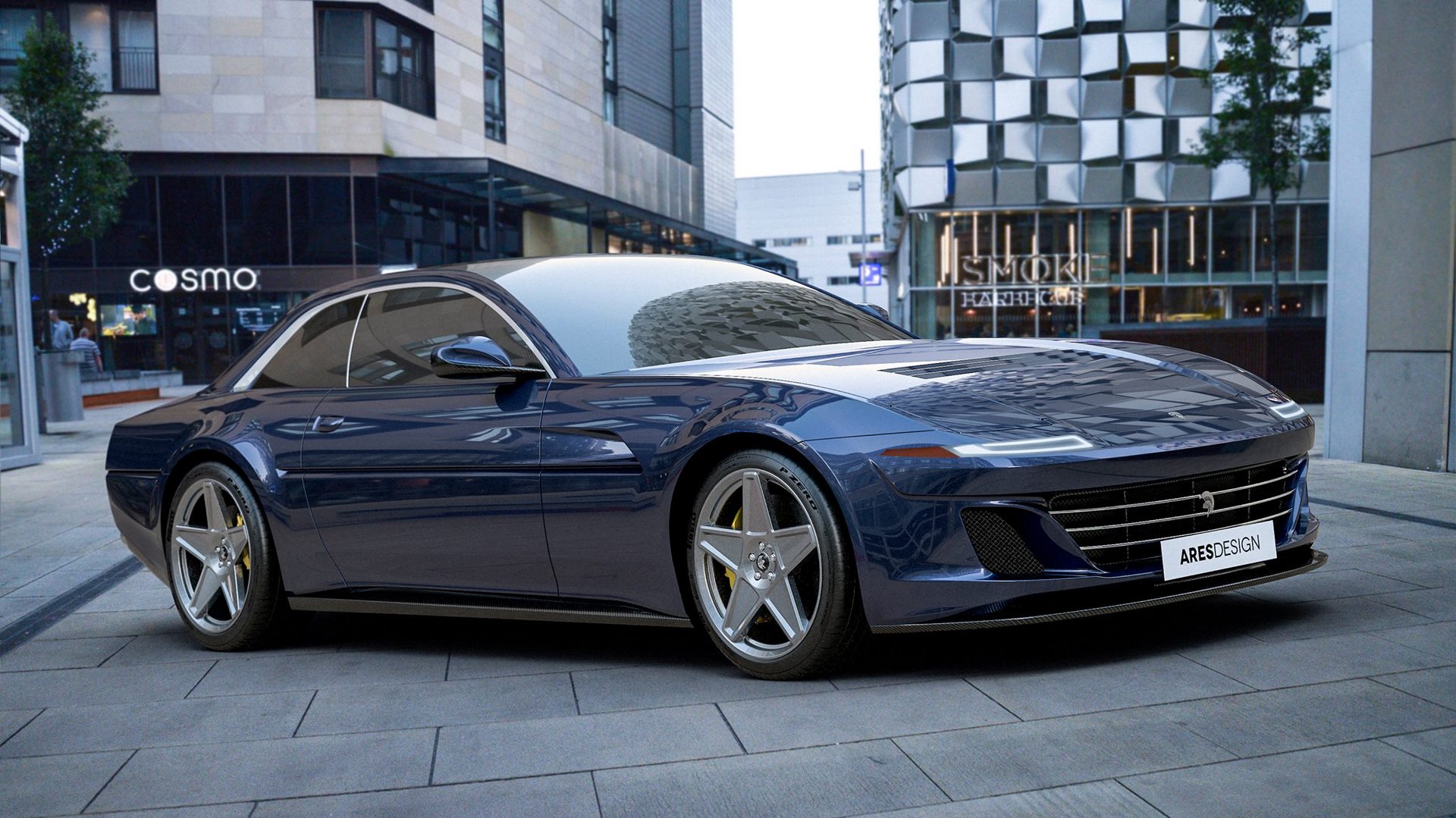 Italian firm Ares Design, popular for building bespoke versions of cars, motorbikes and boats have brought yet another glorious creation to the world of motoring and distinctiveness. This time they have used a Ferrari GTC4Lusso to recreate the classic 412.
Going back to history books, the Ferrari 412 is a beauty from the 80s which formed part of a new departure in styling for the Italian supercar maker from 1985 to 1989. Its Pininfarina-penned lines not only showcased an especially elegant side of Ferrari, but were also symbolising a switch to a then new era. Today, Ares Design has taken a coach building approach to re-imagine the 412 using a modern-day 2+2 Ferrari.
Crafting carbon fibre bodywork with soft lines and sharp creases, Ares Design has ditched the Shooting Brake look in favour of a more eye-catching two-door coupe styling. Dubbed the Project Pony, the Prancing Horse features pop-up headlights up front reminiscent of the Ferrari 412, but the GTC4Lusso's grille is retained, so is the taillight pattern out back. The car is also kitted with a set of retro-inspired wheels which highlight the rather striking look.
Inside, Ares Design's Project Pony still features the 2+2 seating formation. However, the whole cabin has been modified, including the dashboard. The project featured here sports a black and brown leather interior with white contrast stitching, the steering wheel is now round and reminiscent of 412's era rather than the flat-bottom wheel found in modern Ferrari's.
While the interior and exterior have been extensively reworked, strip all of these down and you will get a bone-stock Ferrari GTC4Lusso. This means that power is still sourced from a 6.3-litre V12 engine that churns out 680 hp (507 kW) and 697 Nm of twist. The Project Pony should still be able to sprint to 100 km/h in 3.4 seconds before hitting a top speed of 335 km/h.
Modern gismos and clever trickery from the GTC4Lusso such as rear-wheel steering system are also retained, as is the all-wheel drive system. Ares Design has not said anything about the pricing, but we can expect the Project Pony to cost twice as much as the car that spawned it.