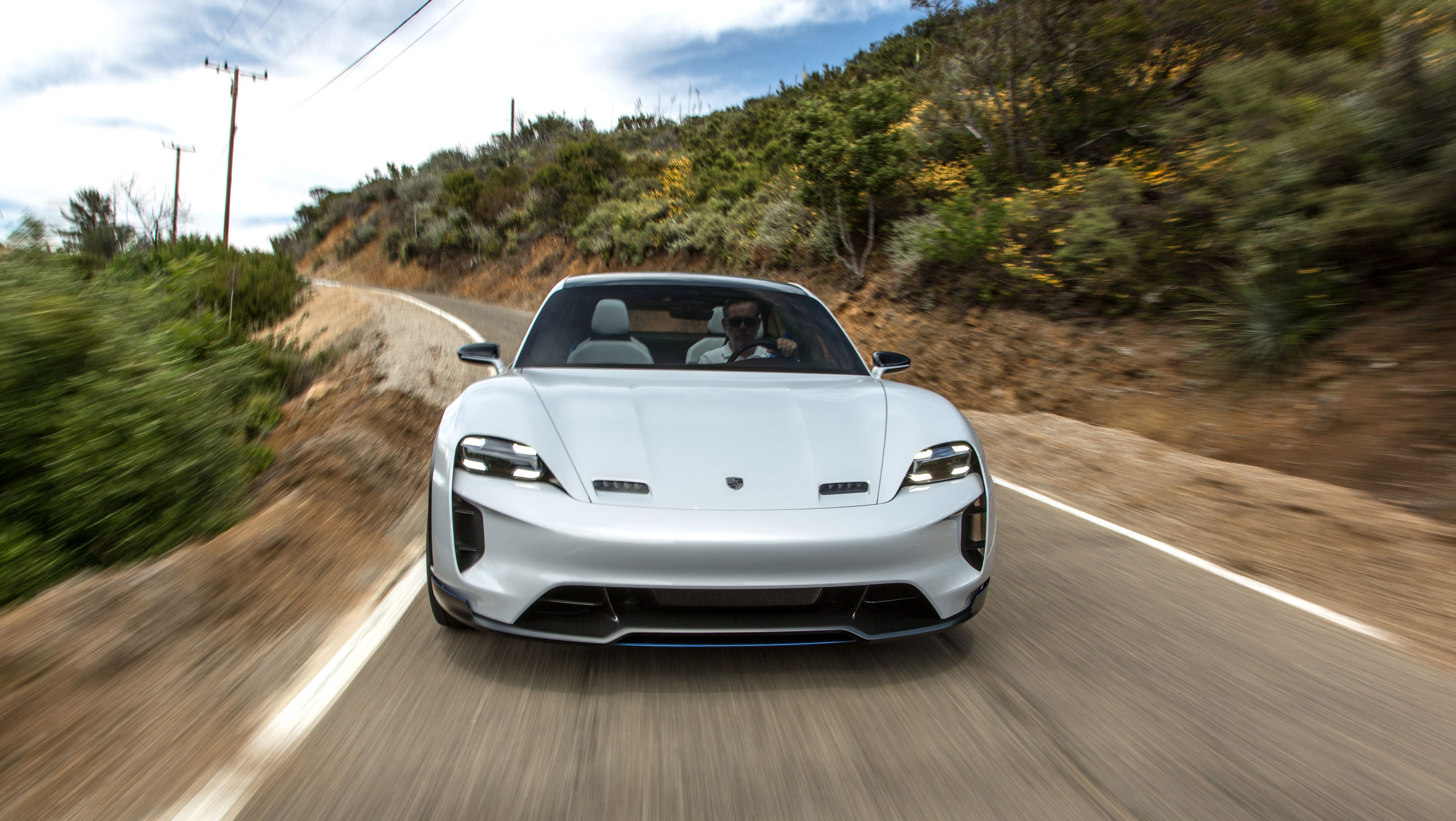 This year's Geneva Auto Show saw the unveiling of Porsche's new all-electric crossover called the Cross Turismo. While the car showcased was merely a concept, Porsche has now confirmed that the EV off-roader has been given the green light for production.
The news follow spy shots of what appears to be a Porsche wagon or shooting brake hit the net a few days ago. It is said that the company recently held a high-rank meeting where the idea of an all-electric wagon was given the go ahead. Although not clear when the Cross Turismo will arrive, the news confirms rumours from earlier this year suggesting that the Porsche Cross Turismo is set to hit production in 2021.
Porsche's Cross Turismo concept was revealed with a pair of electric motors with a combined power output that's over 600 hp (440 kW). The EV was said to hit 100 km/h from rest in just 3.5 seconds while top speed is expected to be in excess of 250 km/h. The wagon rides on Porsche's fast-charging 800-volt architecture. Examined by the NEDC, the battery pack is good for a range of 500 kilometres between two charges. A single charge of just 4 minutes offers up to 100 km.
In addition to the 1,200 jobs that Porsche is creating in assembling the Taycan starting from next year, the automaker says it will hire over 300 employees to aid in production of the Cross Turismo.
Speaking of the Taycan, there are suspicions that Porsche is planning two variants of the model, of which one could be the mule that was spotted recently. It's either that or the wagon was cunningly hiding the rugged cues of the Cross Turismo.