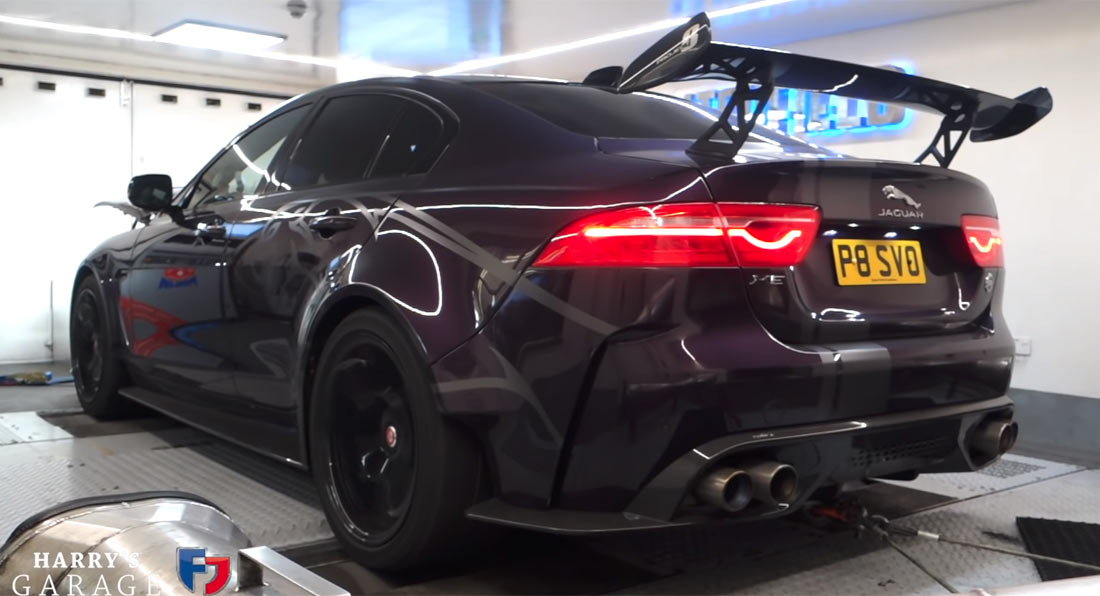 Last year, we thought Jaguar had gone mad when it came up with a sedan costing in the region of R2.5-million to show the likes of BMW's M and Mercedes-AMG how cars of this type were made. Called the XE SV Project 8, this car later banged a lap time at the Nurburgring which hinted that the automaker was actually onto something.
With production limited to 300 examples, the Project 8 was built by Jaguar Land Rover's skunk works division called the Special Vehicle Operations (SVO). What's even crazier than the price is that the Project 8 was not built by popular demand; it was as though the company just felt like showing off its business proficiency in the engineering industry while alerting competitors in the process.
Powering Jaguar's XE Project 8 is the brand's 5.0-litre supercharged V8 engine. It seems the automaker felt even wittier claiming that the engine produces 592 hp (441 kW) which is noticeably ahead of the BMW M3, Mercedes-AMG C63 and Alfa Romeo's Giulia QV. However, an owner just found out that the British carmaker was being slightly pessimistic with these figures.
After taking his Jaguar XE Project 8 for dyno testing, Harry Metcalfe found that the supercharged V8 actually fires around 485 hp (361 kW) at the rear wheels. In the real world, this works out to 601 hp (448 kW) which better justifies the super sedan's ability to hit 100 km/h in just 3.3 seconds before hitting a top speed of 322 km/h.
Moreover, the multitude of upgrades to the suspension, braking system and aerodynamics in comparison to other XE derivatives have made the Project 8 as agile as it is fast on a straight line. This has resulted in a 7 minutes 21.2 seconds lap time at the Nurburgring, making this Jaguar the fastest four-door sedan in production ever to lap the 20.76 km circuit and perhaps even mitigating the Jag's hefty price tag.