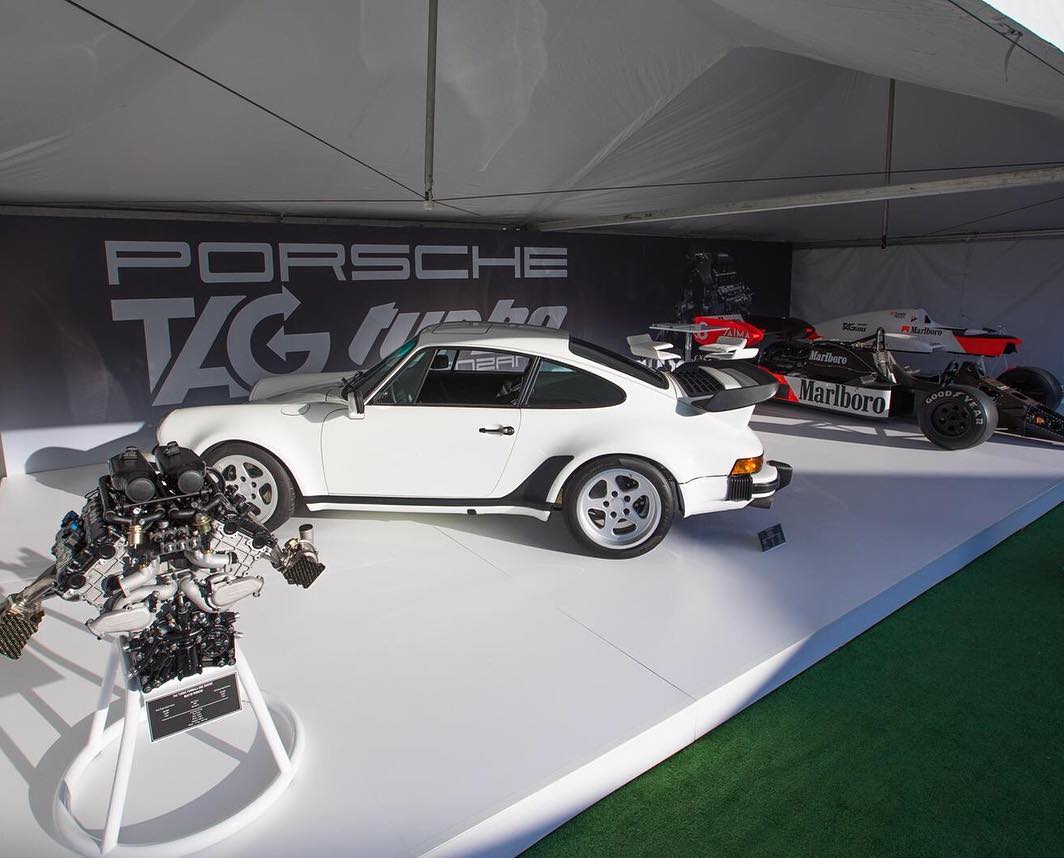 Classic Porsche's are the buzz at the moment and recreating them is something the specialists are lapping up.
Lanzante just announced that they will be producing eleven examples of the Porsche 930 Turbo fitted with real TAG F1 V6 engines.
For years, there was this legend talking about McLaren fitting a Porsche 911 with the TAG Turbo F1 engine that later powered its F1 cars between 1984 and 1987. McLaren eventually showcased that car at its factory a few years ago, confirming the legend.
Fast forward to today, when Lanzante announced in an Instagram post that they got permission from McLaren Racing to build a further 11 cars, each with a TAG F1 engine that has actually raced in F1.
The interior hosts a pair of bucket seats and if you take a look at the rev-counter that has 'TAG Turbo' written on it and features a redline at 9,000rpm.
The TAG twin-turbo TTE P01 1.5-litre V6 was able to push out over 1,000 hp in qualifying spec but we are not sure what the final output will be for Lanzante's build.