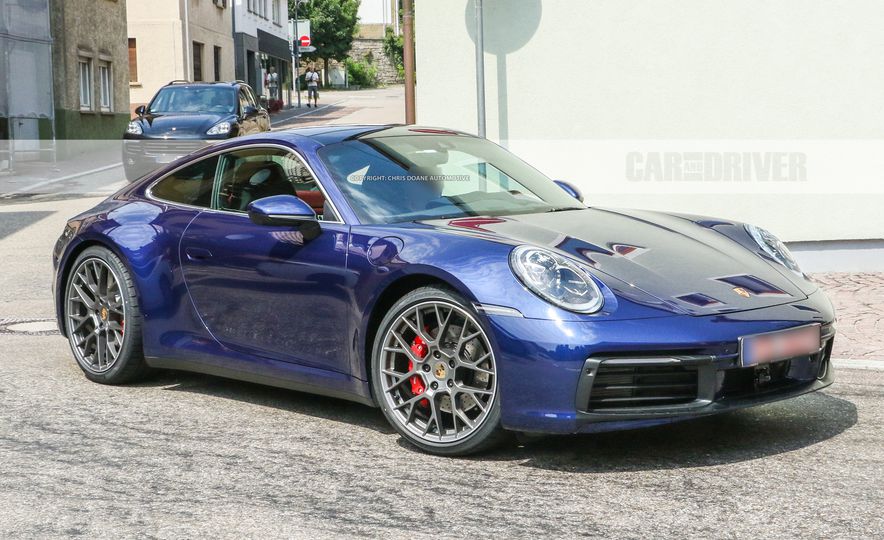 We thought the new Porsche 911 would show face at the Paris Motor Show but unfortunately that did not happen as Car and Driver are now reporting that it will make it's global debut at the Los Angeles Auto Show next month.
The new 911 Carrera will have a twin-turbo 3.0-litre six-cylinder engine that produces 385 hp (287 kW) giving it a modest increase of 15 hp (11 kW) over the current model.
The Carrera S, on the other hand, will use a more powerful twin-turbo 3.0-litre six-cylinder engine that develops 450 hp (335 kW) and 550 Nm of torque. When paired to the new PDK transmission, the car will be able to accelerate from 0 to 100 km/h in 3.7 seconds before hitting a top speed of 309 km/h.
This PDK transmission is called PDK 2 and it now features an eight-speed setup which is smaller than the current PDK to make room for the future 911 Hybrid's electric motor.
For the purists out there, a seven-speed manual should be joining the lineup later on.
Inside you will find a a more tech-focused environment as the four of the five gauges in the instrument cluster are now digital displays. The 992 also has an 11-inch infotainment system which is a 4 inches larger than the current display.