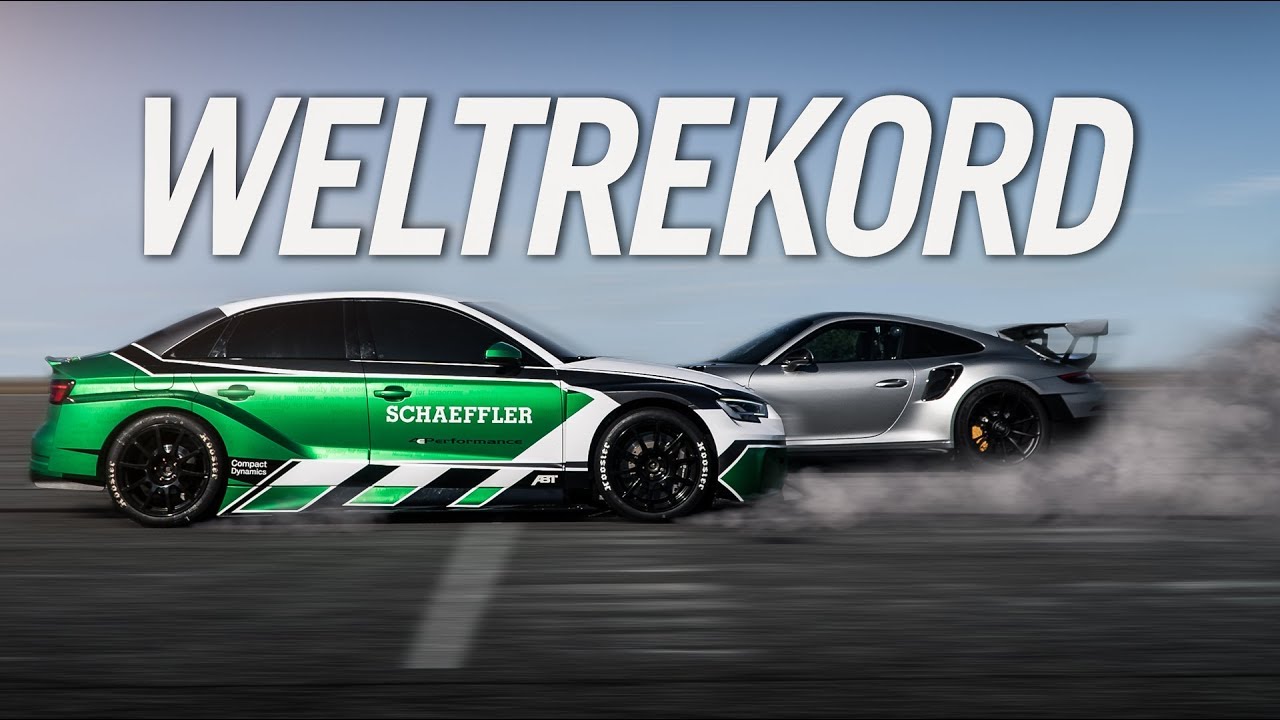 We have seen many drag races in our lifetime but we have never seen an all electric Audi race backwards against a Porsche.
We're not talking about any old 911 either, but an immense GT2 RS. Then again, this Audi RS3 isn't what you'd call normal.
Since our title has already spoiled the outcome of the highly unorthodox race, it is apparent that the simple powertrain in the Audi is just as capable of going backward as it is forward.
The video is 15 minutes long which is 14 minutes too long for people with ADD (like myself) but it is certainly worth the watch because not only does the Audi beat the Porsche, it smashes the world record for a car being driven in reverse.