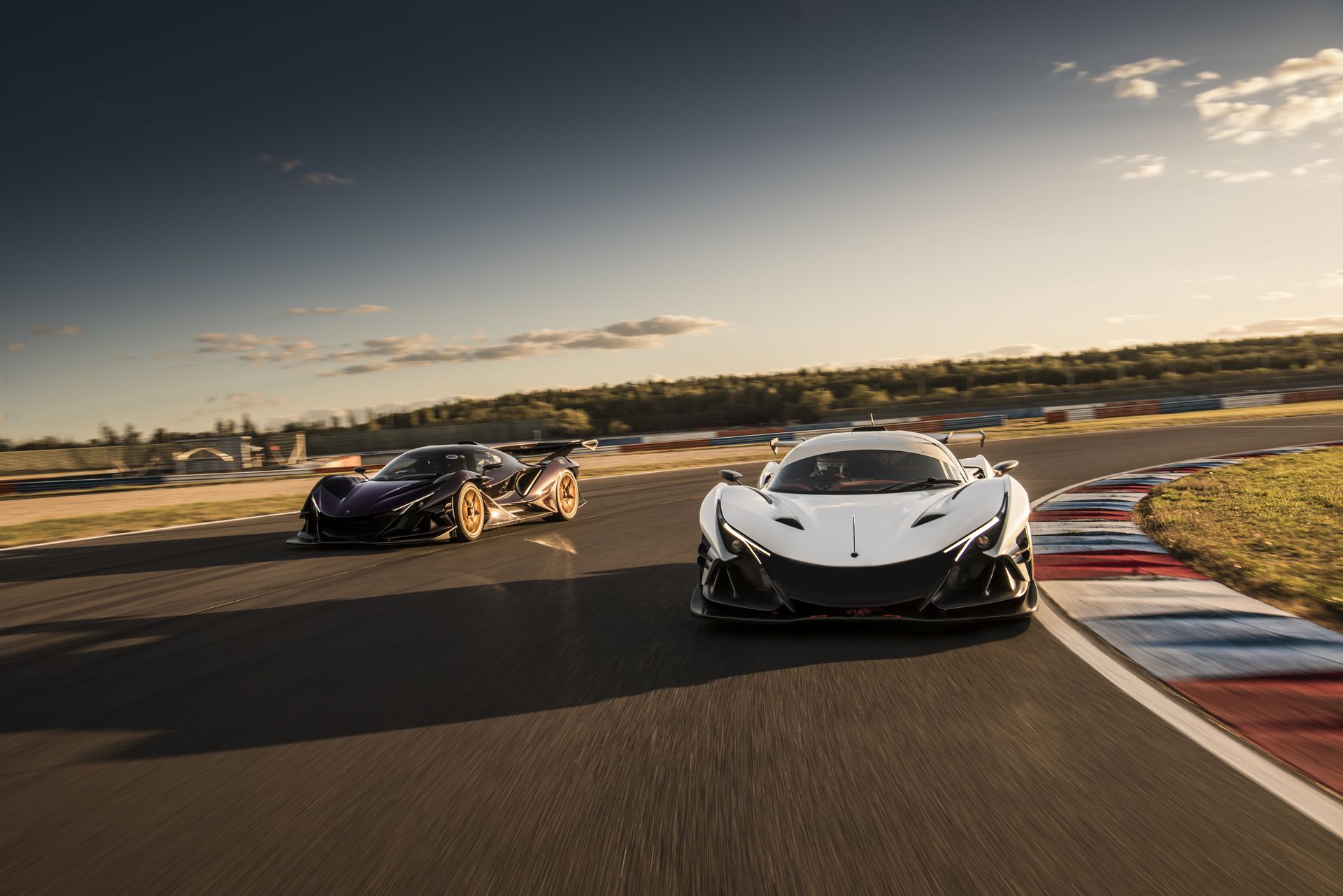 German hypercar manufacturer Apollo has announced that build slots of the forthcoming hypercar called the Intensa Emozione (IE) have been sold out. This means that all 10 units Apollo intends to build now have owners already.
In an interview with Motor Authority, an Apollo spokesperson announced that all 10 build slots of the IE hypercar each costing $2.71 million (around R40 million) have been sold out. The German hypercar maker has also revealed that there will be a track-only version sold to more committed buyers.
Although unclear of the number of track-only units to be build, the company did state that the model is included in the 10-unit production run rather than adding to ten road-legal cars. More of the track-only units is yet to be revealed, but the company has announced that this model will sport even more outrageous bodywork with a carbon-fibre front splitter that can withstand 1,360 kg of downforce.
As previously reported, Apollo is working alongside HWA – the team behind Mercedes-AMG's CLK GTR GT1 in developing the IE. All ten of these models will be fitted with a Ferrari-derived 6.3-litre normally-aspirated V12 engine. While road-going models are expected to get around 780 hp (581 kW), in the track toys this engine will be stretched to over 1,000 hp (745 kW) boasting a rev-limiter that's over 11,000 rpm.
Some details of the Intensa Emozione are still under wraps, but with Apollo looking to start deliveries in 2019, it shouldn't be long until it we get full info on the hypercar.