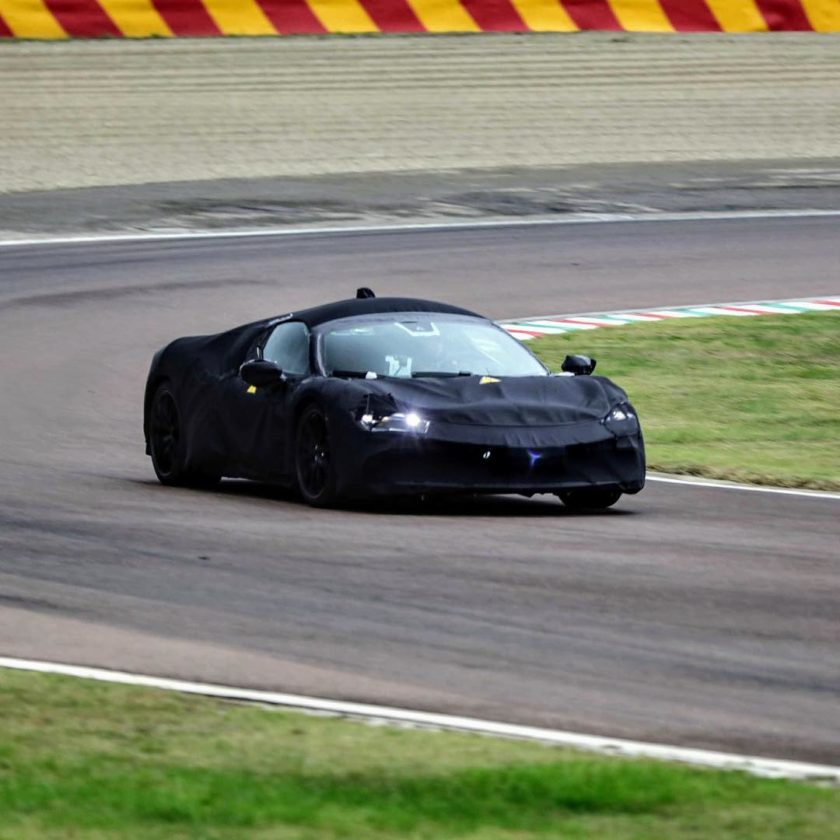 We know the Maranello specialist is working on a supercar to sit above the Ferrari 488 and according to TheSupercarBlog, it might be revealed at a private event as early as December this year.
Prototypes have been spotted before but this seems to be the first time it has been seen sporting some new bodywork.
It appears to have similar proportions as the 488 GTB with a low front scuttle and a large intake up front and there seems to be some horizontal headlamp clusters.
At the rear, there are twin exhausts and possibly an integrated spoiler. The yellow decal on the doors suggests that this prototype has a hybrid powertrain underneath.
We don't have any info about the powertrain or performance figures but we hope to unearth them soon but, it is being said that this hybrid creation will be faster than their flagship hypercar LaFerrari.