Wondering what kind of coverage, you need to keep yourself and your vehicle safe on the roads? You're not alone. Comparing car insurance can be a complicated process. After all, there are countless different insurance providers out there today, and all of them seem to offer their own unique selection of policies and deals.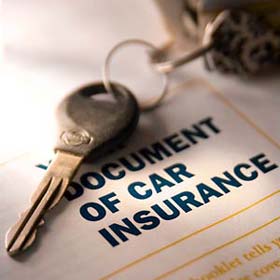 Ultimately, comparing car insurance online is one of the best ways to make sure that you're not spending more on your premiums than you should be. However, it's important to make sure that you know the difference between the levels of cover available before you start comparing. After all, you don't just want the cheapest car insurance; you also want the insurance that has the highest possible level of coverage too.
Fully Comprehensive Car Insurance
The first and most significant form of car insurance available for drivers today is "fully comprehensive" or "full comp" insurance. If you're looking for the greatest peace of mind from your car insurance policy, then you should look into comprehensive car insurance. This protection includes cover for damage to your vehicle, and damage suffered by other people in the case of an accident, theft, or fire.
Comprehensive car insurance is designed for people who want a more extensive level of protection than they would be able to get with an essential third-party fire and theft car insurance, or a standard third party only insurance policy. Although these policies are generally the most expensive, prices have been changing over recent years, especially as companies strive to be more competitive. With the right searching, you might be able to find a comprehensive car insurance policy that's cheaper than you would have thought.
Keep in mind that not all comprehensive policies are the same. Some cover features that others don't so make sure to get all the details for your comparison.
Third Party Car Insurance
For those in search of something more basic, third party car insurance is the minimum level of protection that you'll need to drive along the roads in the UK. This is the coverage that's required by law even if you're not driving your car every day. Unless your vehicle is declared off the road, then you need at least this level of cover.
The coverage provided by third-party car insurance is very fundamental. For instance, it agrees to pay for any damage that you might cause to the property of other people, and it will also pay the compensation for any injuries a person might sustain (other than you). However, you won't have any coverage in your policy to protect yourself, or your own vehicle.
Third Party Fire and Theft
If you're looking for something less extensive than comprehensive cover, but you don't want to go quite as basic as getting third party car insurance, then you could always consider third party fire and theft insurance. As the name might suggest, this type of policy offers the same cover you would get from a third-party policy. However, you also get protection against damage to your car caused by theft or fire.
Many individuals driving cheaper cars prefer to choose this level of cover instead of fully comprehensive cover. Although this coverage is more expensive than third-party only policies, it will be less expensive than a comprehensive policy in most cases. However, it's worth comparing the market to see if you can get a better deal for comprehensive protection.
Remember, the key to all car insurance policies is making sure that you do your research in advance. The premiums available for car insurance holders will vary according to various factors, including the model of your car and any safety features it has.
Additional Car Insurance Cover
Finally, if you do decide to go for a comprehensive car insurance policy, but you're concerned that you might need some extra specialist protection, then you can look into additional cover for your insurance. Some comprehensive policies will cover a lot of additional features as standard, including legal cover, breakdown cover and courtesy cars, however, this won't be the case with every policy.
If there are any features that you think you need that your car insurance policy doesn't have, you should check the market for add-on packages that you can connect with your existing policy to give you the extra protection you need. Sometimes, if you want to have an add-on like breakdown cover added to your insurance, it's cheaper to buy this separately than to get a comprehensive insurance package that offers it as standard.  
How to Choose an Auto Insurance Provider
When choosing the right car insurance provider for you, it's important to consider important things. You must carefully assess the offered insurance policy plan and make sure that it is suitable for your needs.
Get Several Auto Insurance Quotes
Don't focus on one offer alone. Taking and comparing several auto insurance quotes is essential to make an informed decision. An auto insurance quote refers to an estimate of the amount you'll pay for an insurance policy, which is calculated based on your age, your driving history, where you live, and the car you drive.
Each insurer or insurance company uses a unique formula in calculating an auto insurance quote. No two quotes are the same, so the more car insurance quotes you get, you'll have a better chance of finding the best auto insurance company for you.
Ask the Right Questions
When talking to an insurance agent, you must ask all the questions you might have in mind to clarify any doubts and concerns.
Check out these examples:
What is the coverage of the offered insurance plan? You might find the terms and conditions of an insurance policy overwhelming, so it's important to get a clear understanding of the insurance terms or jargon found on each offered car insurance plan.
How much premium will I pay every month? Aside from the exact premium amount, you might also want to ask any deductible you need to pay when filing a car insurance claim.
Check the Company's Reputation
A good auto insurance company is stable and financially secure to handle all future claims. You can find out more about the insurer's financial capability by checking reviews written by previous or current customers about processing claims. You can also approach your state insurance department to find out any complaints about the insurance company.