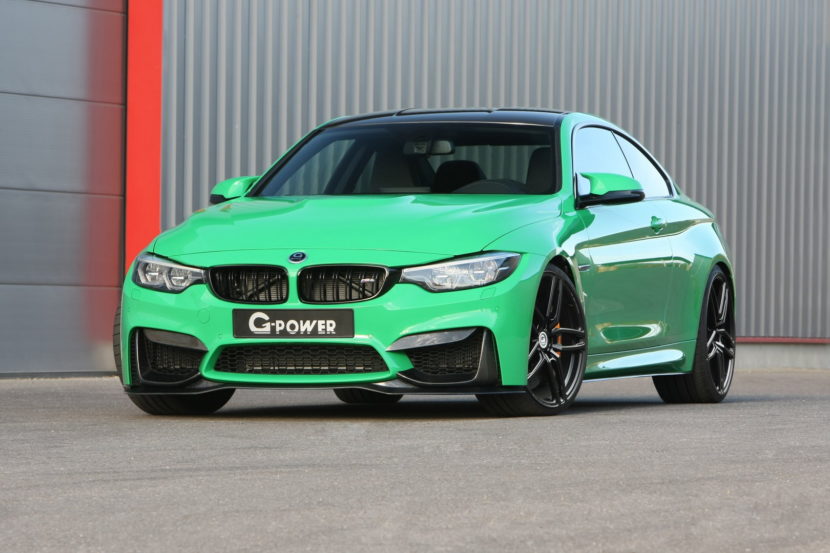 BMW is hard at work on the next generation M3 and M4 but the tuning guys known as G-Power keep upgrading the 3.0-litre S55 engine from the current generation.
Their latest kit for the popular M4 takes the power figure up to an astounding 670 hp (500 kW) which means you will be packing more grunt than the new M5 or M5 Competition. The torque figure is impressive as well, rated at 760 Nm but how did they manage to squeeze that much from the S55 in the first place you might ask.
With this sort of power output, there had to be some hardware changes which includes new downpipes, a new exhaust, new turbos and a new ECU tune. The tuner does not mention any changes being done to the engine internals and that's quite something considering the car runs with some 250 extra horses now.
Interested in getting this upgrade done? You will need to give G-Power $21,000 of your hard earned money but that is a lot of bang for your buck.