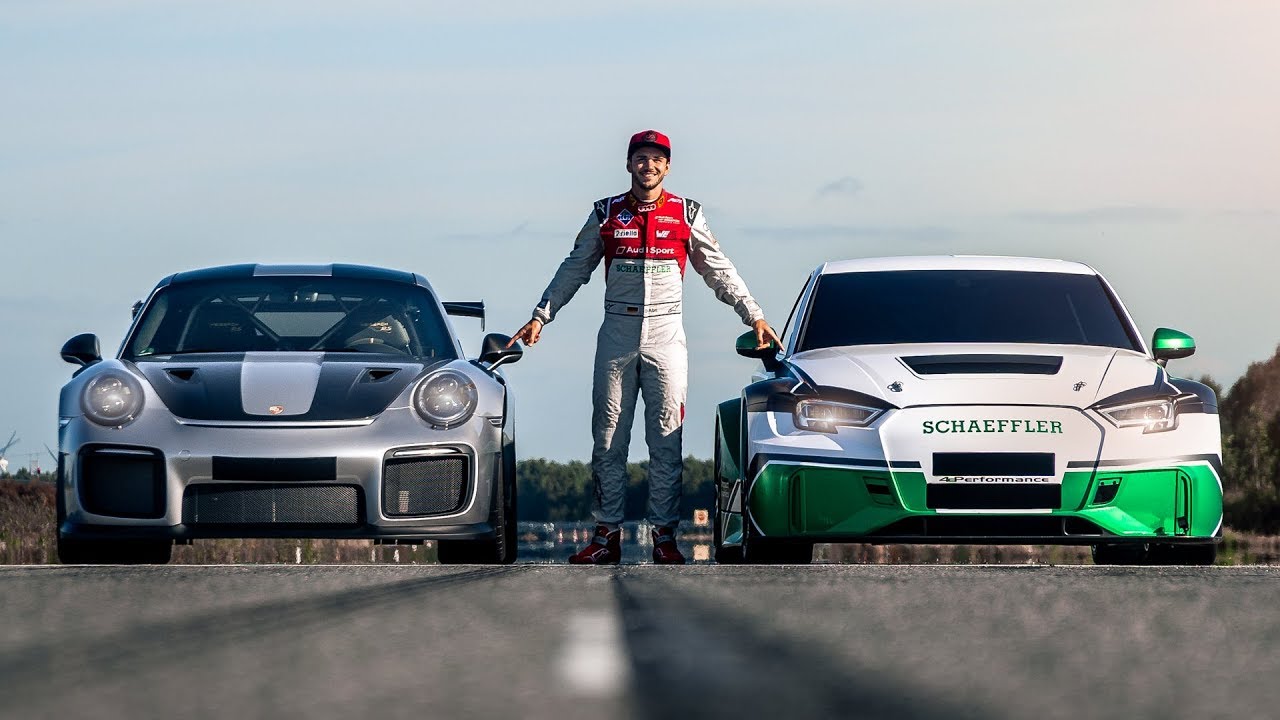 Earlier this year we spoke about Schaeffler Performance's Audi RS3 Sedan Concept and now it is back to humiliate some of the quickest supercars in the world.
As a reminder, it uses in-wheel electric motors on all four corners, which provide this heavily modified RS3 Sedan with a staggering, and instantly available, 1,180 hp (880 kW).
Put your foot flat and the Schaeffler 4ePerformance Concept will sprint to 200 km/h in less than 7 seconds and as you will see in the video below, not much can keep up with this creation.
There is no denying the electrically powered RS3 is outrageously fast but we would take any of the cars it raced against ahead of it.