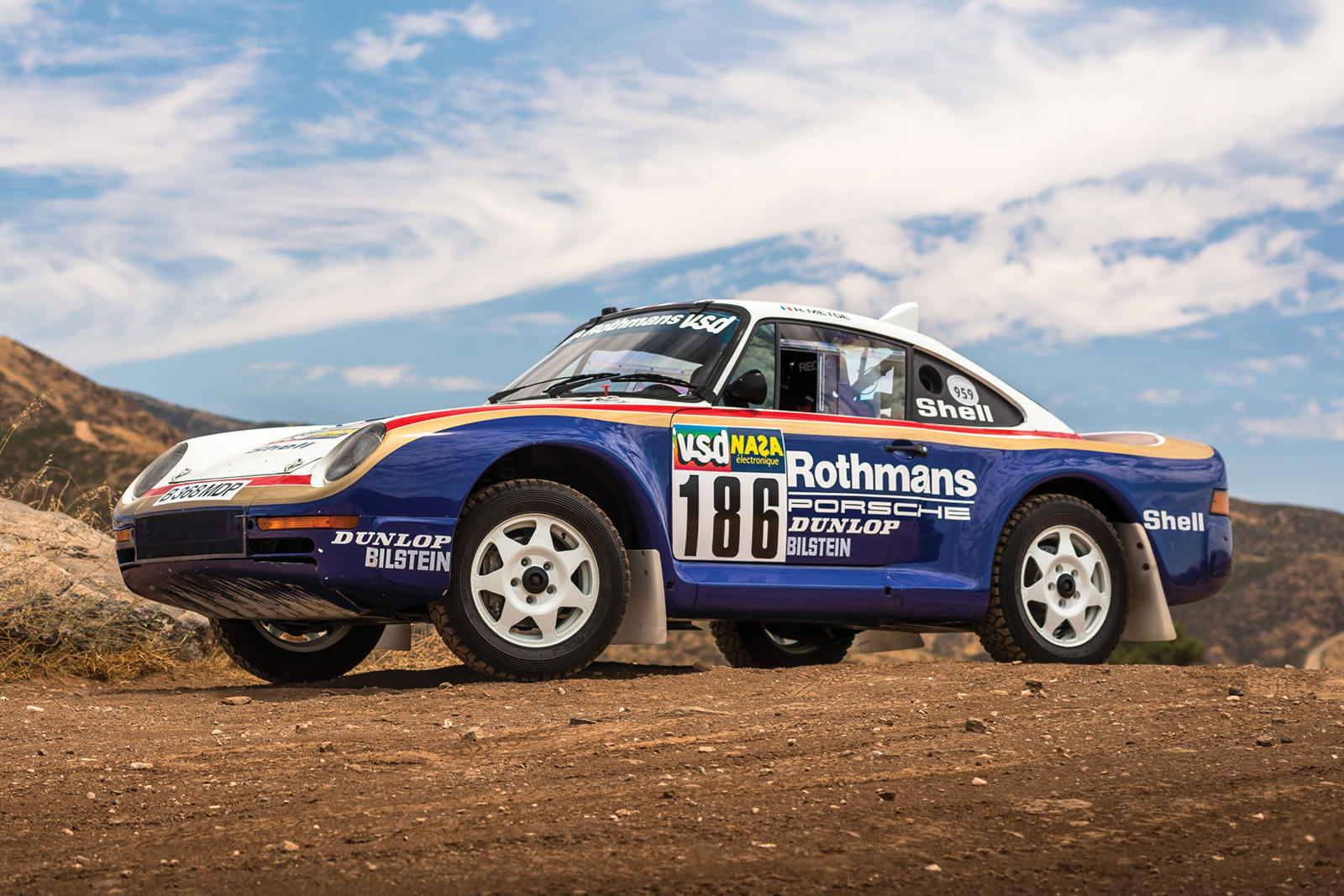 When it comes to classic Porsche's you know better than to bank on getting one at an "affordable" price, but even then this special version of a special classic still managed to catch everyone by surprise by nearly doubling its estimated value. It's a Porsche 959 – a proper classic admired by all-time enthusiasts, but the particular car in question boasts quite a CV.
In the 1980s, the Porsche 959 was and still is quite a special machine, and with just a few hundred units built, it was a rare find too. Nonetheless, this specific 959 is even more exceptional. It is one of just seven built to compete in the Paris-Dakar Rally, but since four of these were kept by Porsche, this means that this car is one of just three that were left to mingle among private collectors.
RM Sotheby's was expecting the car to go for around $3-million (approx. R42.4-million), but to their surprise it actually nearly doubled the estimated price, selling for $5,945,000 (approx. R84-million) as part of Porsche's 70th anniversary at the Porsche Experience Center in Atlanta.
Classic Porsche's are hardly ever inexpensive, but with a bit of an additional story behind one it's starting to sound normal for them to hit monstrous numbers. There has been a factory prototype 959 which sold for $1-million (approx. R14-million), there was also a 1970s Carrera RS 2.7 with price tag north of that amount.