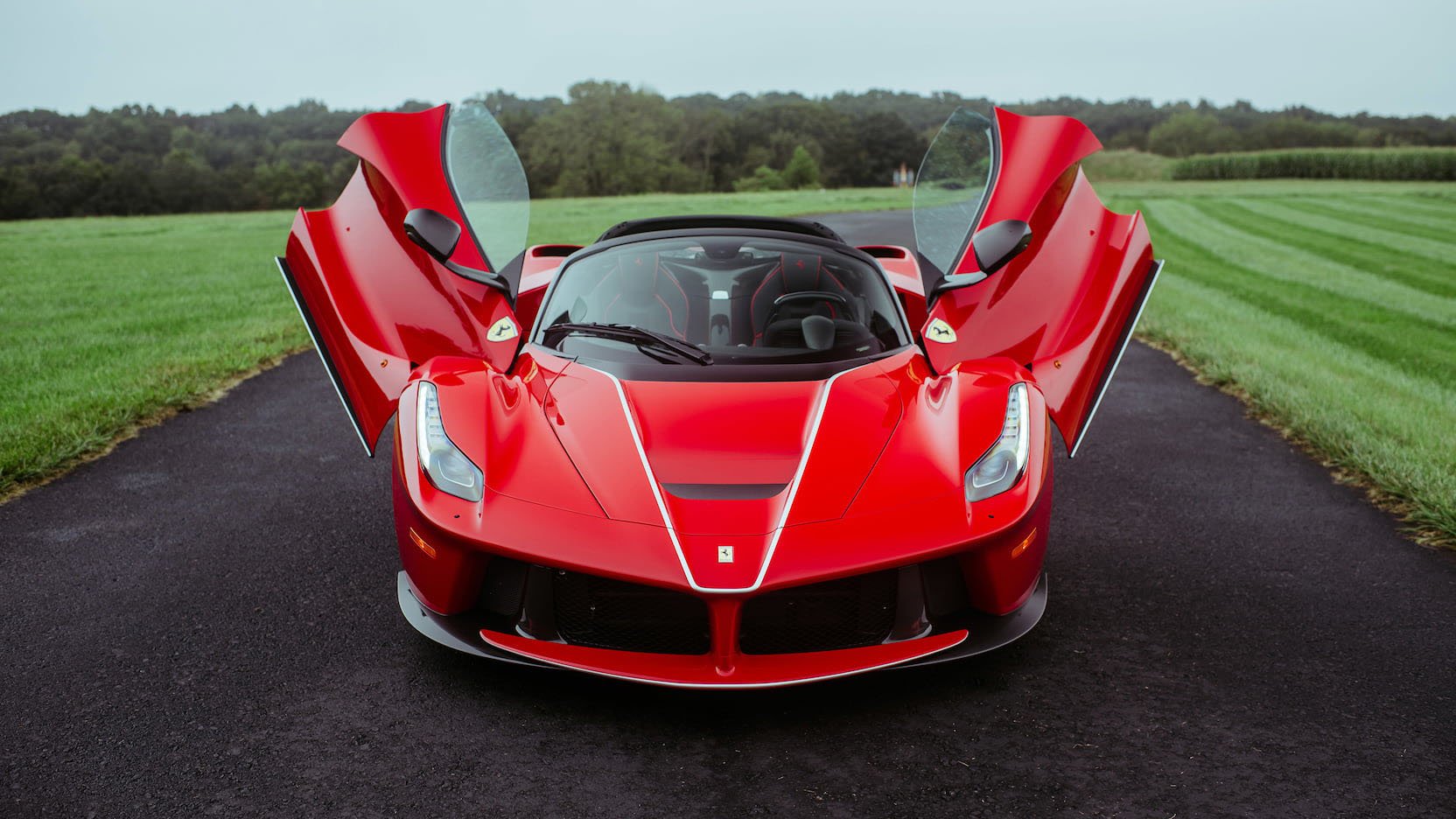 When Ferrari launched the LaFerrari in 2013, not everyone who could afford the hypercar was able to secure one as only 499 units were produced. The Italian manufacturer then gave potential buyers another chance to own the LaFerrari in 2016 by offering a topless model called the Aperta. Still, with production limited to just 210 units, not everyone looking for one was able to purchase it.
Those who are still in the market for a LaFerrari will be delighted to hear that they now have another shot at owning one, or two. Mecum Auctions is selling a pair of matching LaFerrari's in both coupe and Aperta form. The auction is set to take place in Kissimmee, Florida in January 2019.
Both special models of the Prancing Horse are currently owned by American executive producer Michael Fuchs. It seems the 72-year old TV guru did not spend much time driving the cars as the coupe has only done 672 km while the Aperta has just 280 km on the clock. Although the LaFerrari's are similarly spec'd, there are some differences: inside both cars boast black interiors with red details, from outside both feature black alloys with red trimmings. However, the coupe wears special-order Rosso Fuoco body paint with black brake calipers while its drop-top sibling is finished in Rosso Corsa and sports red brake calipers.
For cars of this type, one shouldn't be shocked to hear that prices have been mounting quite steeply. The LaFerrari coupe is now valued at just under $5 million (approx. R70.8 million). Last year at an RM Sotheby auction, an Aperta sold for a whopping $10 million (approx. R141.5 million). Those looking to buy these gems should therefore be ready to dig deep into those pockets.