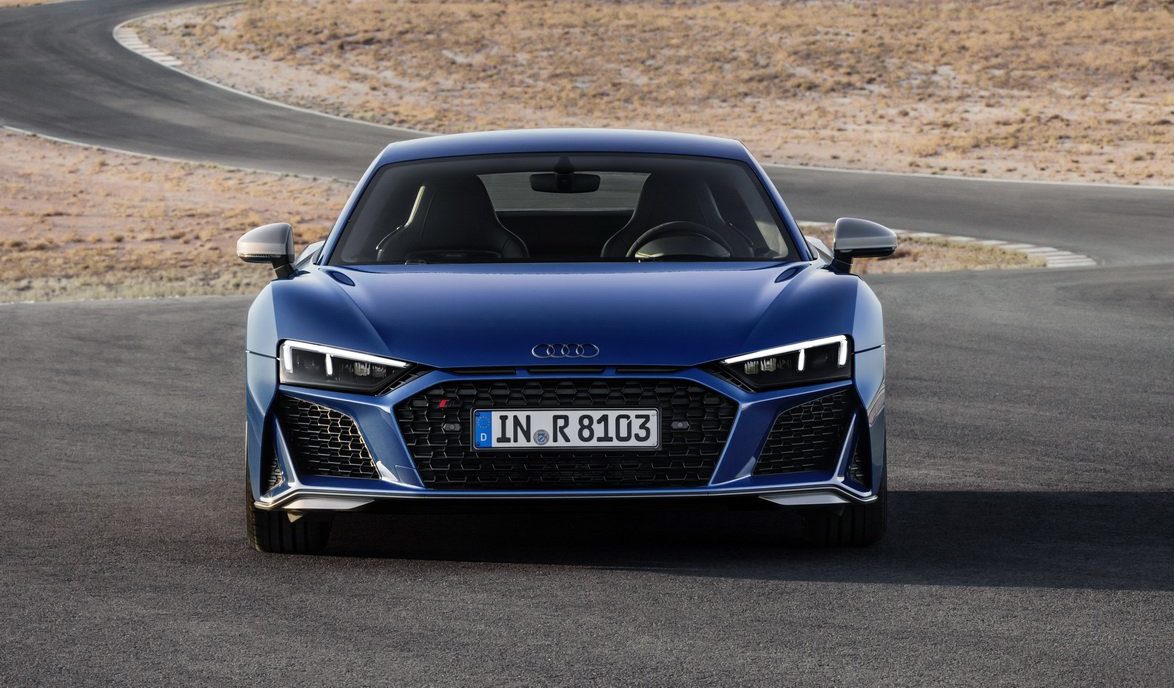 A while back there were rumors swirling around the interwebs about a V6-powered Audi R8 arriving before the end of the year but it seems that is not happening after all.
The supercar's project manager, Bjorn Friedrich, recently confirmed that the R8 will only be offered with a V10 engine, says CarThrottle, claiming that "it's the best engine for the car" and thus they'll "stick to it".
Friedrich did not confirm or deny that the facelift R8 will bring another rear-wheel drive R8, so in all likelihood, this one is coming, too.
As a reminder, the facelifted base Audi R8 packs 562 hp (419 kW) up from 532 hp (397 kW) which allows the supercar to sprint to 100 km/h in a claimed 3.4 seconds and run to a top speed of 324 km/h.
The flagship model also got a power hike and is now referred to as the "V10 Performance Quattro" as opposed to the V10 Plus. It pushes out 612 hp (456 kW) which is a small gain from 602 hp (449 kW).