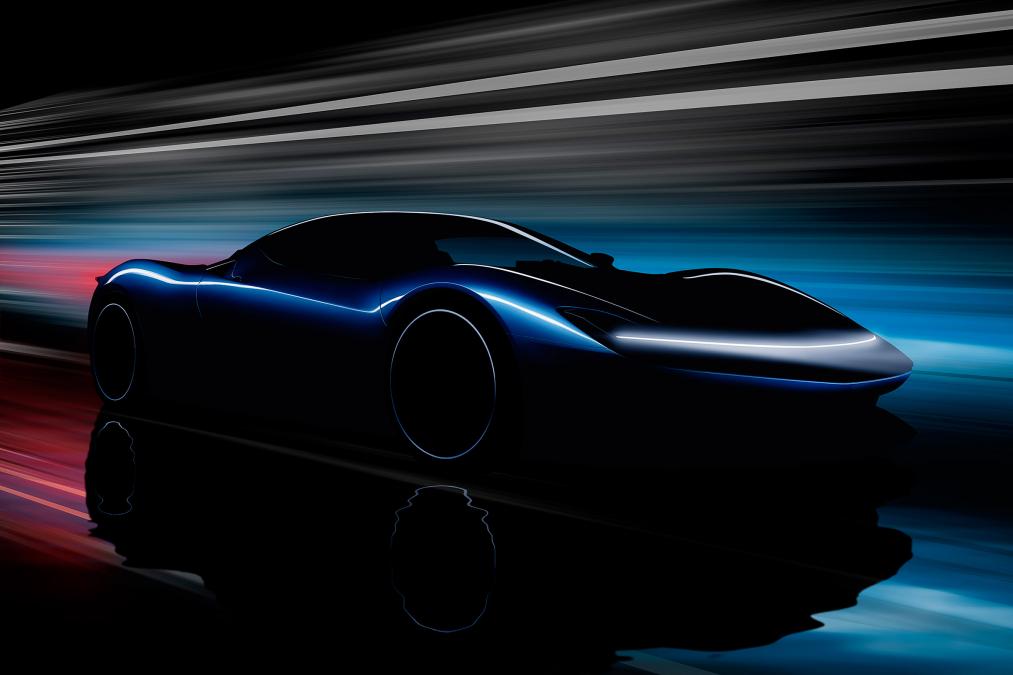 Automobili Pininfarina has confirmed that their upcoming hypercar (known as the PF0) will push out 1,900 bhp (1,926 hp / 1,416 kW) thanks to the help of Rimac.
They are aiming for a 0 to 100 km/h sprint time of less than 2 seconds and a top speed somewhere between 217 mph (344 km/h) and 250 mph (402 km/h).
The PF0's performance will come courtesy of four electric motors (one for each wheel), generating a combined output of 1,900 bhp and 2,300 Nm of torque.  To put that insane figure into perspective, that is about 425 hp (313 kW) and 700 Nm more than the Bugatti Chiron.
When the PF0 does hit production, it will become the most powerful road car in the world but don't expect to see many as it is limited to 150 units and priced at around £2 million.