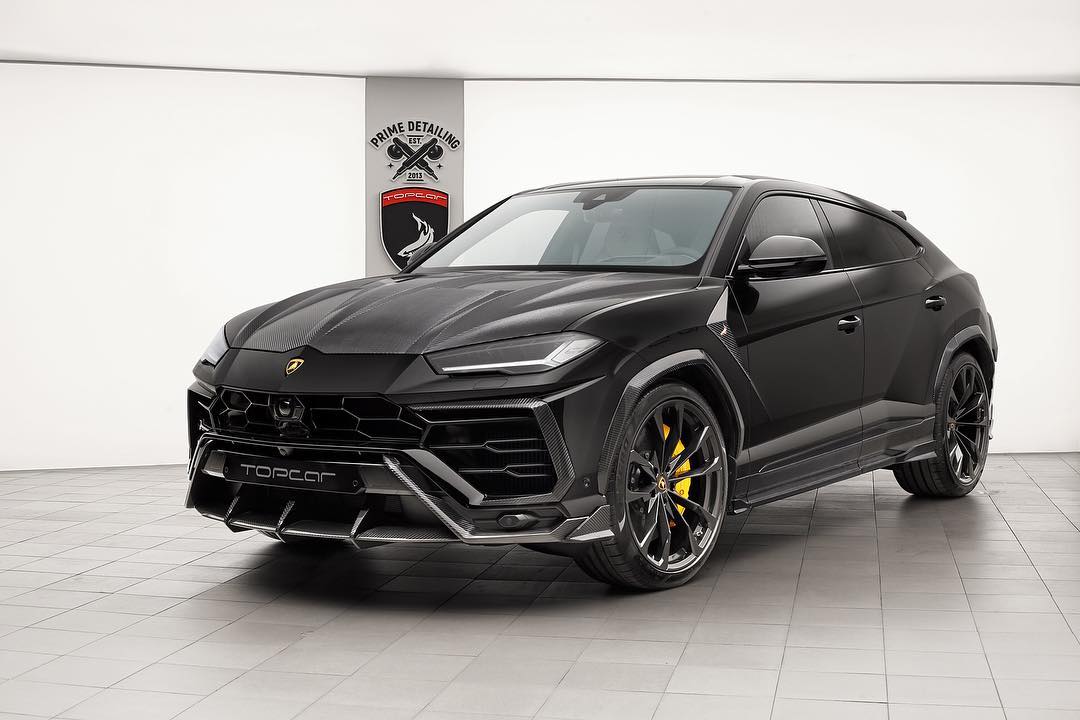 Not too many individuals out there leave their cars in stock factory form these days and with the Lamborghini Urus headed to become the manufacturers best selling car, you can bet some owners will be looking for some customization options.
Once such offering comes from TopCar which includes a load of carbon fibre bits plus a three-piece logo set and a set of 22-inch custom wheels.
Take a look at the images and you will notice this Bull has been fitted with the following new parts; hood, front bumper, front intake, fender extensions, side splitter, door moldings, side skirt extension, diffuser, rear air outtake splitter, rear bottom spoiler and a rear top spoiler, all made from carbon fibre. You can also order custom exhaust tips, although they are temporarily unavailable, says the tuner.
This will set you back about $40,000 but the wheels are not included ($7,600 extra).