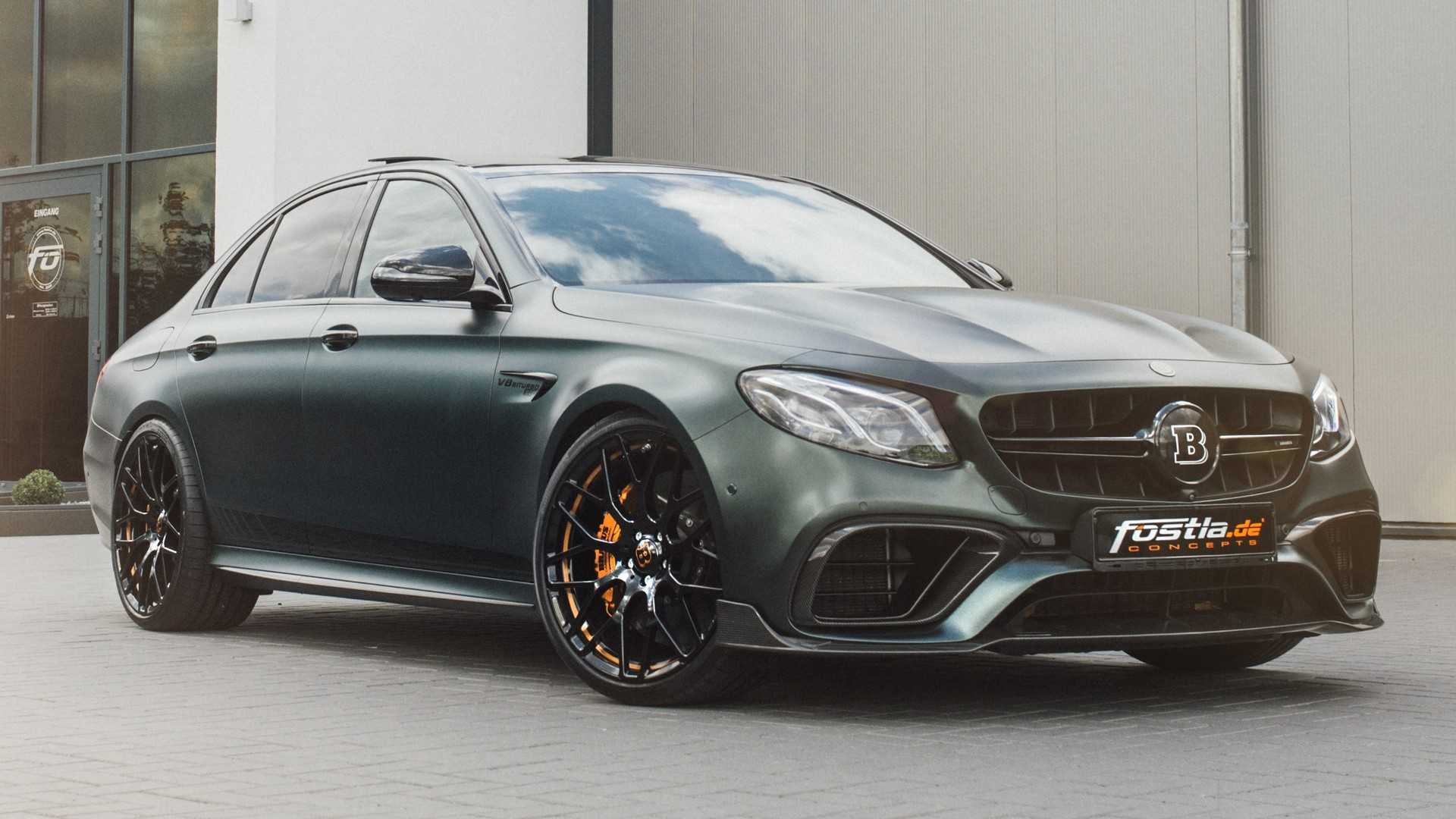 With over 600 hp (447 kW) in factory form the Mercedes-AMG E63 does not seem like a car that needs any performance upgrades. Still, someone deemed it a good idea to sup up their AMG and they went to the finest tuner of cars of this type – Brabus.
Predictably, the German tuner retained the 4.0-litre biturbo V8 but thanks to an upgraded pair of turbochargers along with a few other mechanical upgrades to the powertrain this super sedan now fires 789 hp (588 kW) while torque is rated at 1,000 Nm.
The aesthetics of the car has also been played around with for bystanders to easily pick that this is no ordinary E63. In addition to the gloss black-painted aftermarket wheels with bright orange detailing, Brabus also wrapped the body in a matte green vinyl from Fostla. The Brabus E63 is also kitted with orange brake callipers that match with accents on the wheels.
From the front you are greeted by a Brabus badge in place of a three-point star found on a stock Mercedes (of course), a carbon fibre front splitter further graces the front to give the AMG a meaner look. Move over to the back and you will find ceramic-coated tailpipes backing the sports exhaust system, completing the look on the back end is a modified diffuser.
Regardless of how powerful or how looming these cars come out of the factory, those with deep enough pockets, wild imagination and the urge they feel to be different from the rest will always turn to aftermarket tuners to help tailor their machines to suit their personalities. What we have here is one lucky owner as this 1,000 Nm Brabus E63 is possibly the tuner's best work to date.