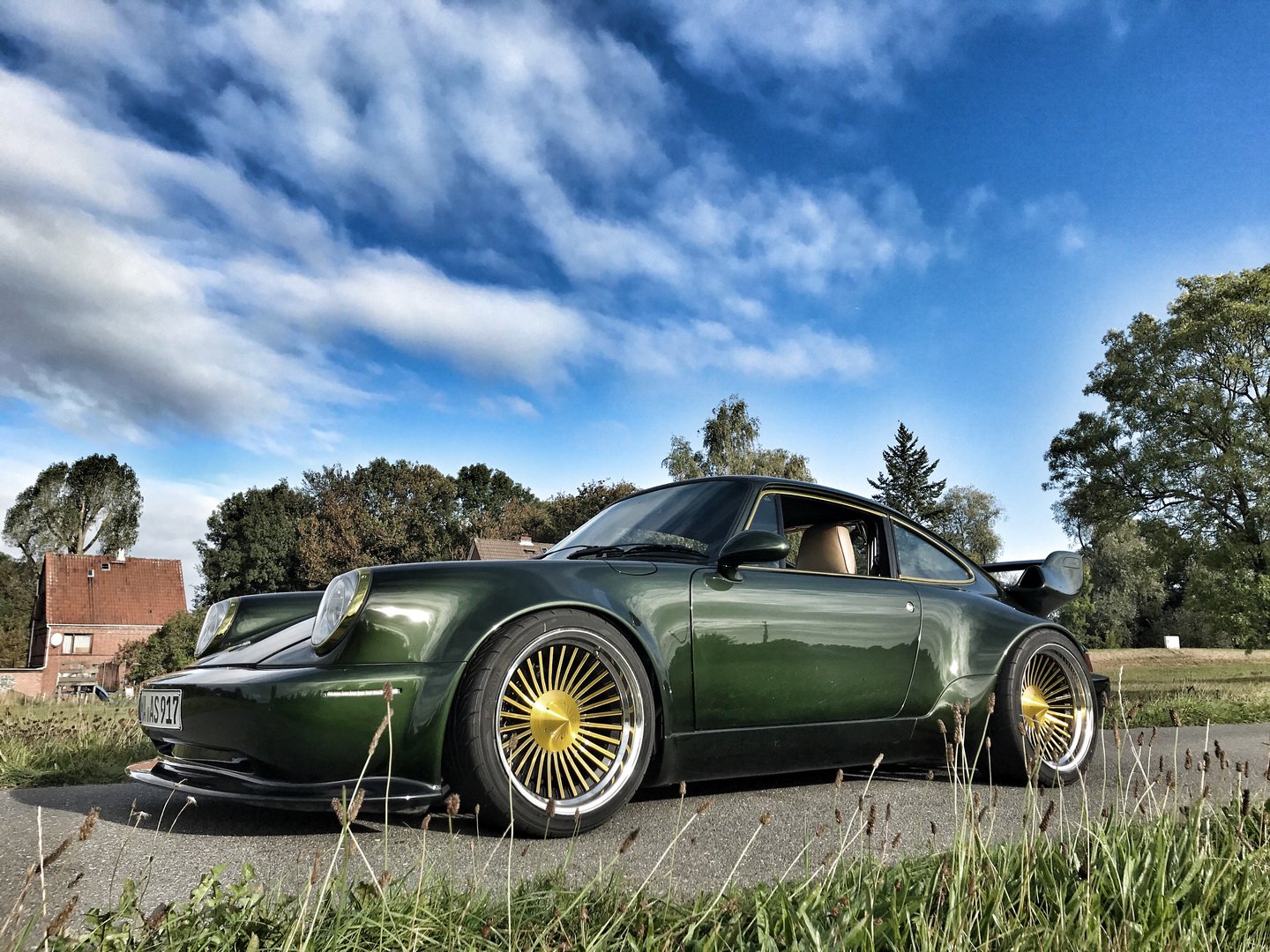 Unless if you're watching an American hip hop music video, the kind of spec on this 1993 Porsche 911 Turbo is not what you would normally find on a Porsche. Nevertheless, this classic Porsche sports an overwhelmingly fanatical modification thanks to German tuner.
If you have never heard of Wagenbauanstalt do not feel left out. Not only does the tuner hold quite a unique name, it also only works on one modification project a year. But before you start wondering how the company survives on having one customer in a whole year, be assured that none of these projects come cheap.
"We are the smallest manufacturer in Germany. We complete one vehicle per year. A tailored suit on four wheels. That's what we call drivable art," said company founder Oliver Kaps. Backing Kaps in running this rather unheard of yet thriving tuning company is a team of coach builders, saddlers, as well as engine specialists.
As previously mentioned, the project in question is a 1993 Porsche 911 Turbo. The enthusiastic bodywork on this car includes a modified sheet metal which does away with original doors, fenders, side panels and even the wheel arches as starters to form a widened body. The rest of the kit then features new bumpers, side sills and a larger rear wing.
The custom-made body kit is covered in a special paint job that's applied in 30 layers. This unique shade of green is then coupled with a set of Wheel-Tec 24 gold-painted wheels. While this 911 Turbo features extensively modified body work and retro-style lights which the tuner says were acquired from Kaege, the powertrain and brakes are still sourced from Porsche.
Further adding to the brash styling of the Porsche are door handles from a 1940s Lincoln, a cup-style roll cage and hand-polished decoration finished in Candy Gold. Finishing the build with a company signature is a 24-carat gold Wagenbauanstalt logo produced by Robbe & Berking.
Porsche's in general are better left in their subtle and inconspicuous design language, which makes this build quite an interesting incarnation. It is unmistakeably striking, but does it float your boat?