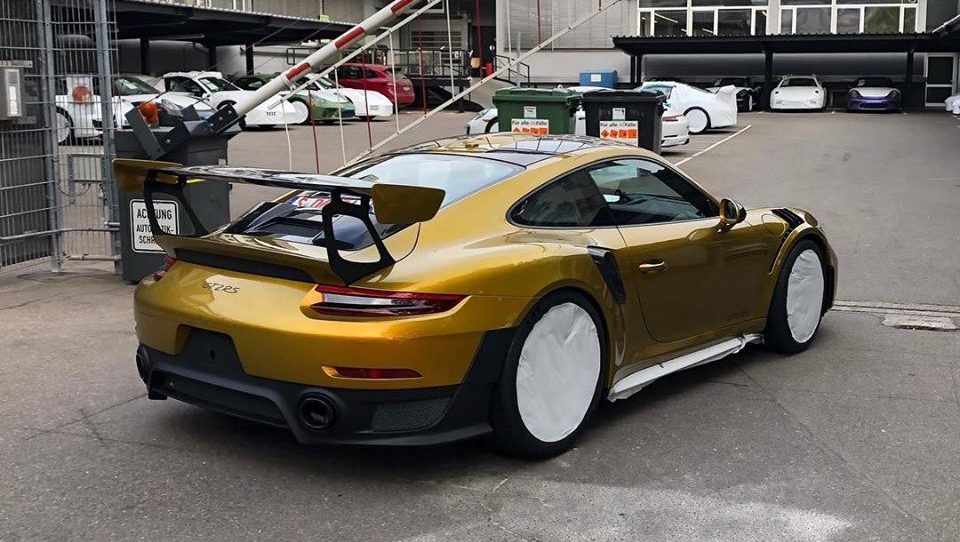 When buying a Porsche, you have the option of tapping into the Paint to Sample (PTS) offerings where the sky is pretty much the limit.
One such PTS option is known as Chromaflair but only fifteen models receive this special paint a year due to the intense process used and of course the mind-warping price tag.
Porsche uses a process of magnets to align the flakes after each paint coat and will add about $94,000 to the overall price of the Zuffenhausen machine.
The GT2 RS you see in the shot above sports PTS Chromaflair Explosive Gold but if this is not to your taste, you can also opt for one of the other four; Magicmagenta, Pythongreen, Urbanbamboo, and Shiftingcarbon.