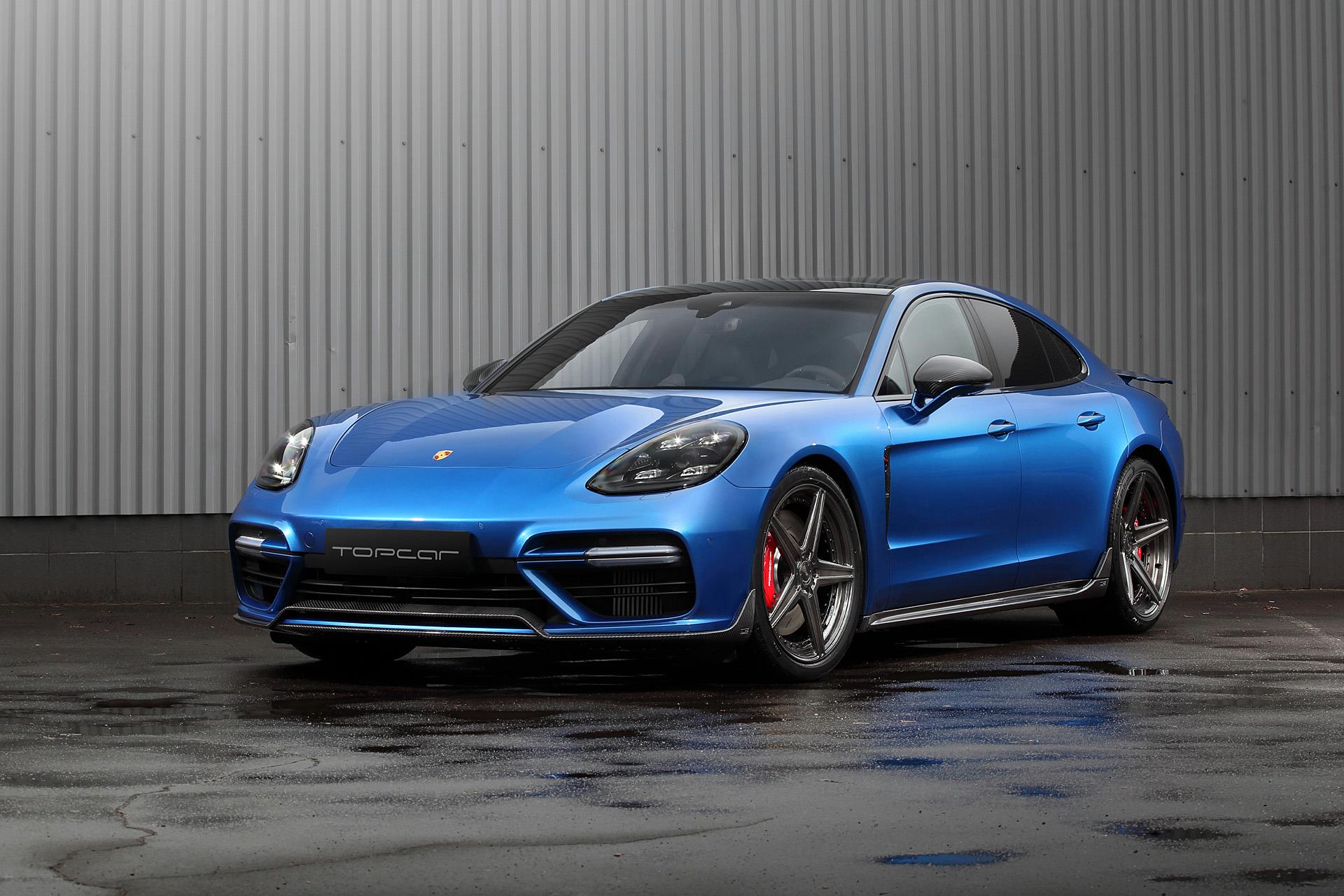 Those who feel that their new Porsche Panamera needs to stand out a bit more than the others without looking too childish will be happy to hear that Russian tuner TopCar has a customization plan just for them.
Called the GT Edition, the modifications included here are not as desperately aggressive as say a full GTR kit, but they surely help the Panamera stand out from a stock model.
The GT Edition kit borrows some features from the wilder GTR package, more specifically in Carbon Edition guise. Carbon fibre components such as a front spoiler, side skirts, mirror covers, rear diffuser and side vents surrounds are featured in the customization though in a more subtle package. Moreover, the particular car featured in this piece wears a blue body paint which further adds to the rather inconspicuous look.
To boast the relatively matured styling the GT Edition had to do away with quite a number of components from the Panamera Stingray GTR. It ditches the carbon-fibre bonnet, front bumper pad, rear pad and exhaust tips, but even if you were to fit these parts this version would still not match the GTR's feral design which some argue that it's a bit excessive.
Moreover, it is worth mentioning that there are a few other modification programmes which take the 971 Panamera to a new level of styling – tuning companies such as TechArt and GrandGT also offer stunning body kits for both the regular Panamera and Sport Turismo.