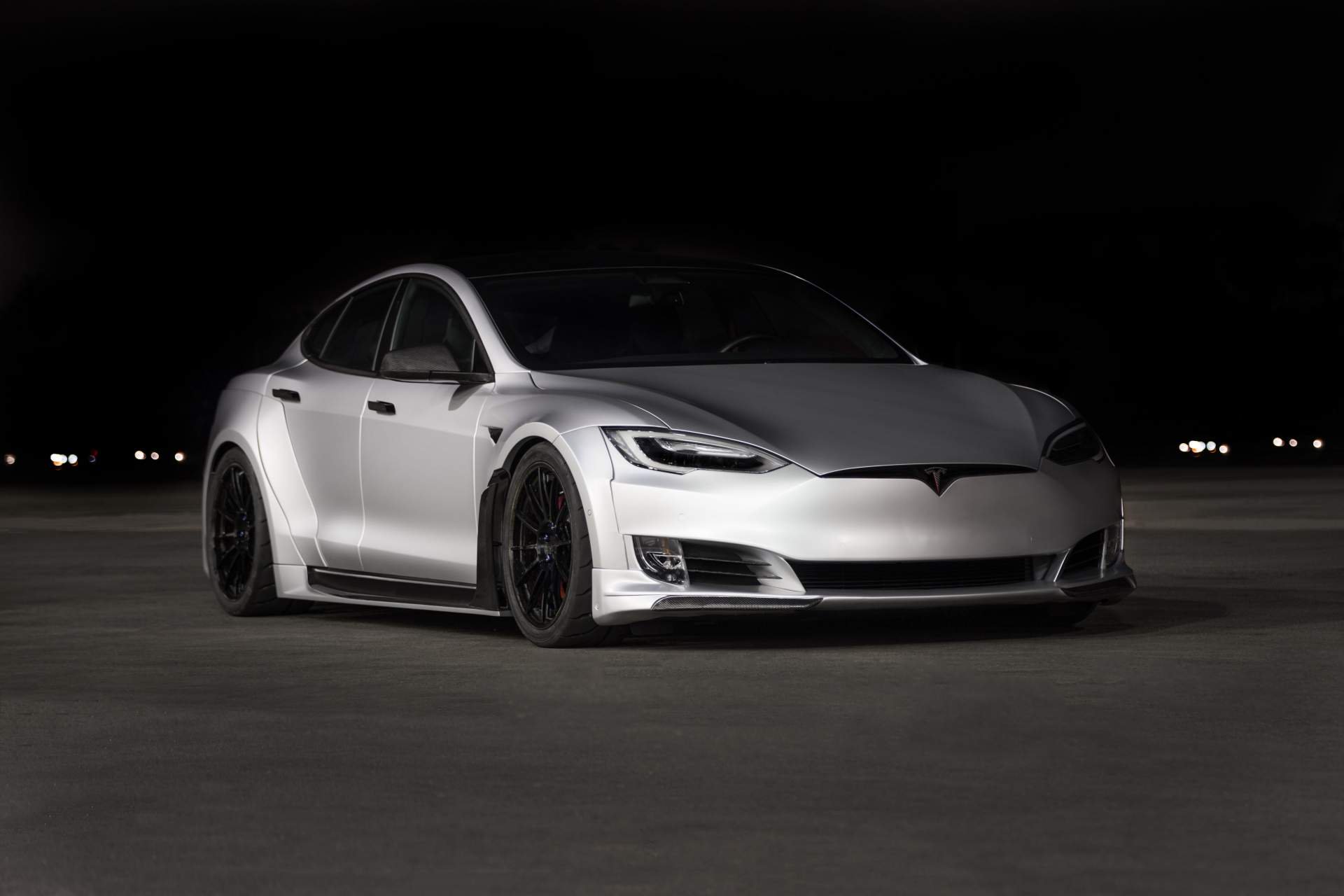 Unplugged Performance is a well known Tesla tuner and their latest package for the Model S P100D called S-Apex will sting your wallet to the tune of $50,000 (approx. R700,000).
It was revealed at SEMA this year and as you can see it completely transforms the electric vehicle and gives it a lot more road presence thanks to the kit increasing the car's overall width by 40 mm on each fender. The package is made of 19 carbon fibre parts that can be had either in a natural state or painted to match the vehicle's body color.
The S-Apex Complete Vehicle Program includes a sports suspension, carbon ceramic brakes, and ultra-light wheels.
As for the suspension, it features Plug-N-Play High-Performance Shocks. Unplugged Performance says they are "custom tuned for the car, yet maintain full compatibility with the factory height-adjustable air suspension system."
Prices for the S-Apex package start at $50,000, excluding the donor Tesla Model S P100D. That means a new car can exceed $200,000.