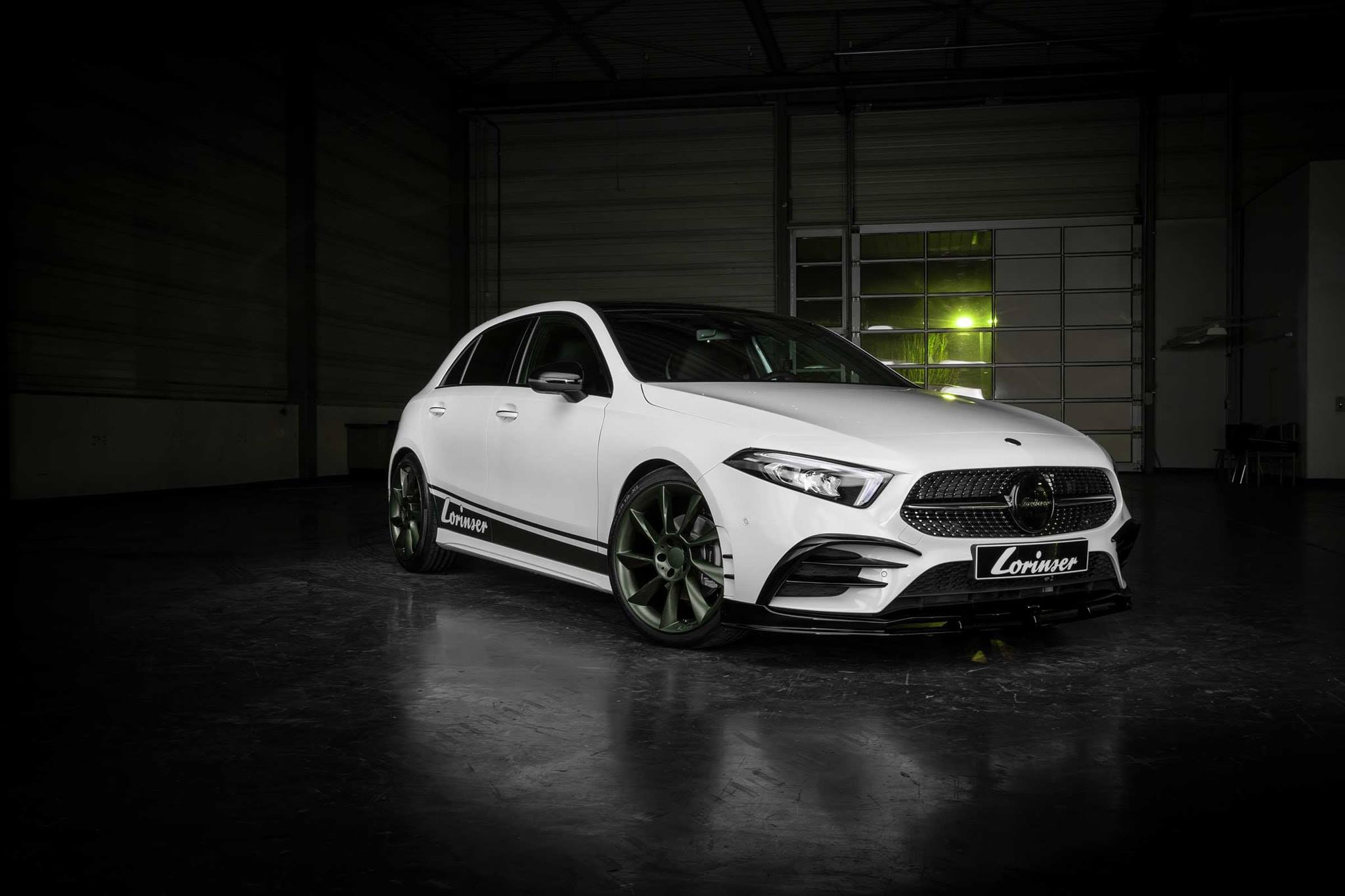 Many people out there love a sportier looking car and with the new Mercedes-Benz A-Class, you can bet there will be loads of owners out there looking to give it that extra bit of kit.
Yes you could opt for the new Mercedes-AMG A35 or wait for the upcoming A45 replacement but those are rather expensive so a tuner has another solution for you.
Lorinser will add  some spoiler inserts, side decals, a rear diffuser, a sports exhaust system (with quad tailpipes) and green turbine-style RS8 custom wheels.
To compliment the new look, they will also upgrade the A250 from 220 hp (164 kW) to 254 hp (190 kW), and peak torque from 350 Nm to 420 Nm.
Lorinser calls this tuning package the 'Green Series' and only 25 lucky limited edition W177s will get to wear it.