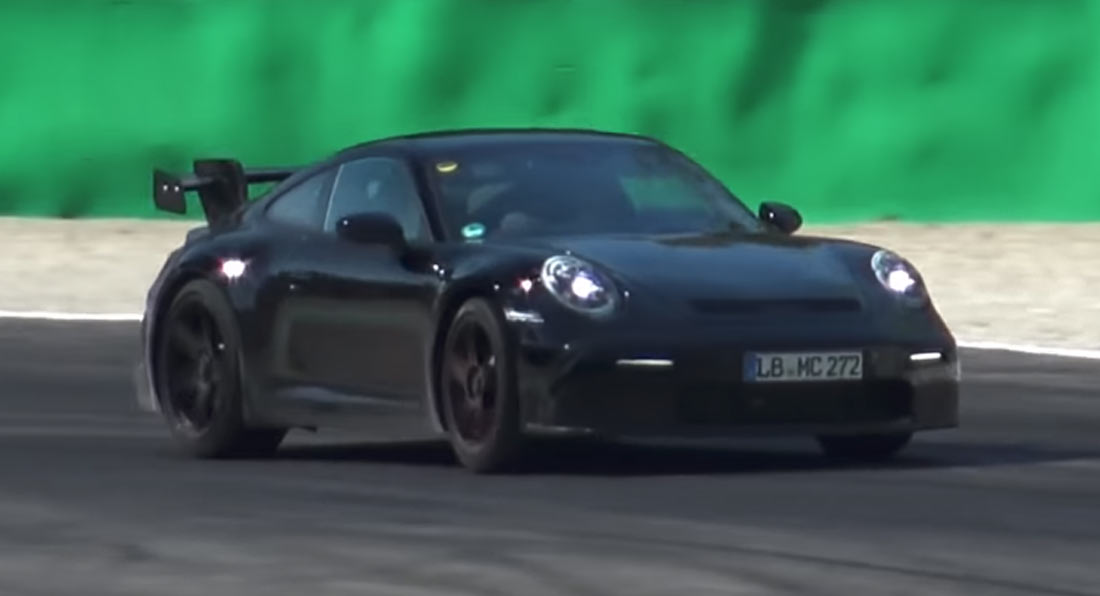 Porsche has squashed rumours of the 911 GT3 models adopting turbocharged engines as the automaker vowed to keep atmospheric powerplants for 911 halo models. This means that we can expect a return of the 4.0-litre normally aspirated flat-six engine in the 992 GT3 model.
"We want to stay with a normally-aspirated engine as long as possible," said 911 vehicle line boss August Achleitner in an interview with carsales.com.au at this year's LA Auto Show where Porsche revealed the 992-gen 911.
With the "entry-level" 911 Carrera models having joined the turbocharging era already, the 992 versions will of course follow suit. The 991.2 GT3 models meanwhile, continue to use a 4.0-litre normally aspirated flat-six motor which is rated at 514 hp (383 kW) and 470 Nm in the case of the 911 GT3 RS.
What's interesting is that according to Achleitner, the question of Porsche's 911 GT3 adopting a turbocharged engine is determined by motorsport success rather than emissions regulations.
"I think there's interest while we are successful with the GT races for example, and can win with a normally-aspirated engine. While that continues we have a chance to offer a GT version for the world," Achleitner said.
The 911 vehicle line boss further added that there should be opportunity for a turbocharged engine development that if successful, will change the company's strategy, but that cannot be seen at the moment.
Porsche continues to tune its normally-aspirated 4.0-litre flat-six engine to ensure that it stays on par with new standards. It's a similar case with turbocharged engines powering the Carrera models as they will now turn out 444 hp (331 kW) in Carrera S guise which accounts for a 30hp (22kW) jump thanks to an "improved injection process" and new setup for the cooling system and turbochargers.
Another noticeable change in powertrain is the new eight-speed double-clutch gearbox featuring an electric motor which is now standard on all Carrera models. The seven-speed manual however, will still be available.