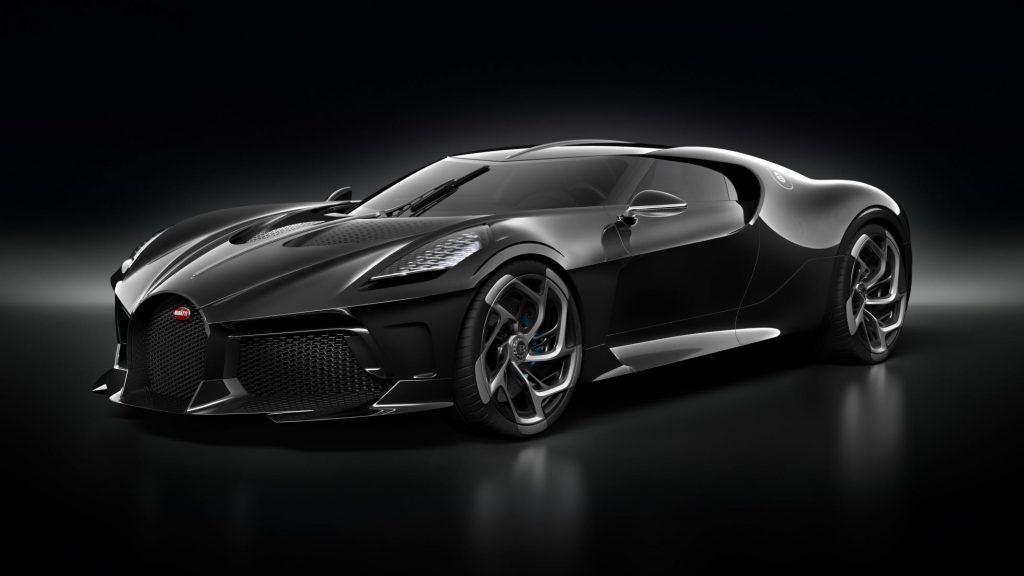 Bugatti just took the covers off the one off 'La Voiture Noire' which immediately becomes the most expensive new car ever.
It is an extraordinary looking machine that uses the Chiron as its basis. This means it gets the familiar 8.0-litre, quad-turbocharged, 16-cylinder heart pumping out many horses underneath the newly sculpted rear end.
Bugatti looked to the past for the inspiration behind the LVN, calling on perhaps its most celebrated and valuable model, the Type 57SC Atlantic. One obvious unparallelled element is the LVN's mid-engined layout driven by the Chiron's underlying structure of course, but many of the Atlantic's design elements have been applied with an aggressive and contemporary twist.
According to Mr. Winkelmann, it was sold to a customer for a reported
€16.7 million (approx. R270 million) which is why it has claimed the title as the worlds most expensive new car.
The video below tells a better story than we can so just push play and enjoy!