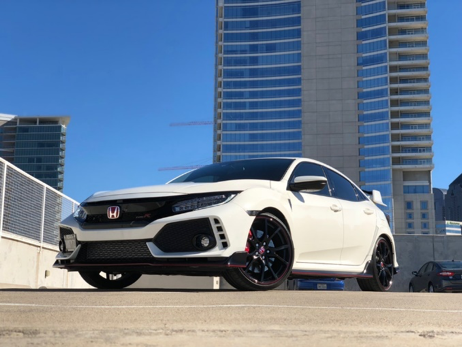 A car warranty is important for several different reasons, the biggest one being they protect our assets in the event that a vehicle becomes defective. Having a car warranty can save a lot of money long term, and everyone needs to have one since a vehicle is probably one of the bigger purchases made in your lifetime.
Warranties normally come directly from the manufacturer of your car. However, you may want to consider an additional service protection plan that is known as an extended warranty. This type of coverage comes from a third party and is highly recommended – let us explain why.
What Is an Extended Car Warranty?
With the standard warranty received from your dealership, you'll normally have protection on replacement parts and repairs for a limited time period. Extended warranties go above and beyond this coverage with added benefits such as wheel and tire coverage, rental car reimbursements, towing services, or travel-related costs.
Reliable third parties will also refer to this type of coverage as any of the following:
Service contract
Service agreement
Maintenance agreement
Whatever your provider calls it, know it's a prolonged warranty offered in addition to the standard option. Top providers include Carchex, Endurance, or Autopom. As you research your options for an extended vehicle warranty, you will also want to consider detailed reviews like an Endurance warranty review at carwarrantyguru.com.
The Benefits of An Extended Car Warranty
We already touched base on some of the extra perks you'll receive when investing in this type of coverage. You will notice that with a service agreement, you will have coverage on major parts and labor if your car faces a mechanical breakdown. Keep in mind that they are normally not all-inclusive and will only cover specific areas.
Before signing off on a warranty, be sure you understand what it does and does not cover. You should always think about the following three elements before deciding on a company:
1. The Quoting Process
The cost of your warranty depends on the history of your car. For instance, plans for a minivan with 50,000 miles will differ greatly than those for a sedan that has 140,000 miles. Every company will consider the make, model, mileage, and year of your vehicle. No matter what they quote you for though, any reliable third-party company should make the quoting process quick, easy, and free!
2. Available Coverage Options
If you have an older model car with a lot of miles, you may not get approved for extended coverage. However, this is not to say that some companies will deny coverage completely. As you seek out a potential provider, check out all their available coverage options to find the best plan for your vehicle.
3. The Contract Itself
You will notice that contracts differ significantly from company to company. Some documents are very short with no more than 600 words per page while others are very excessive and average to 1,200 per page. You want to go with a contract that is easy to read and understand. Be sure to read it from top to bottom and ask questions so you know what you're agreeing to.
Here are some questions to ask yourself before signing off on a contract:
Will I be using my car for commercial purposes? Many companies won't approve repairs if you're an Uber, Lyft, or taxi driver.
Does the contract include an exclusionary section that states that any mechanical breakdowns caused by elements like heat, moisture, or salt are not covered?
Reading your contract thoroughly is a must regardless of the document you're considering signing. There will be some parts you don't understand fully – this is normal, and this is when you need to ask the provider questions!
Now that you know what an extended warranty is and the benefits it can bring you long-term, we hope you find a provider that works for you!