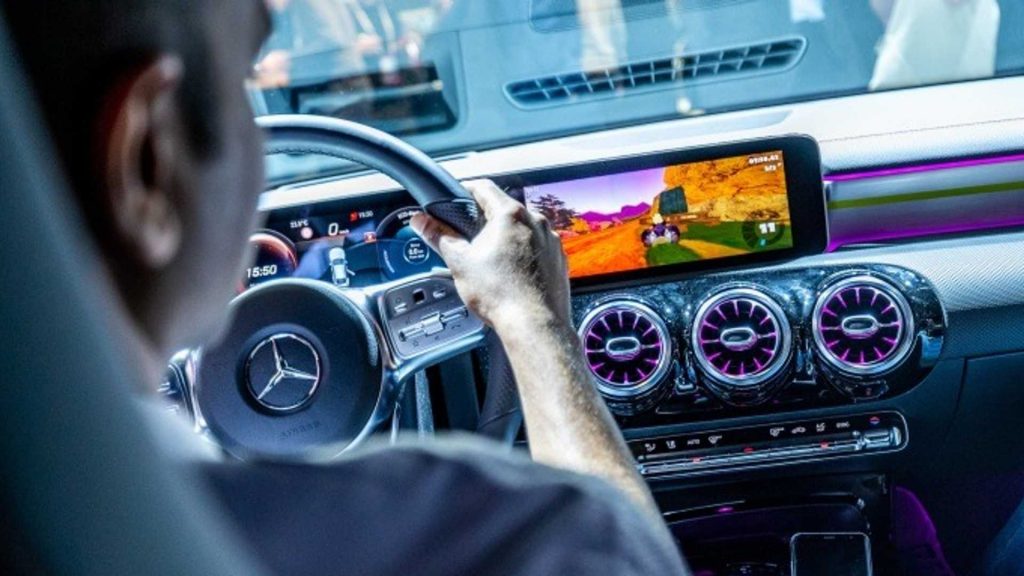 Boys and their toys…
Most petrolheads and car fanatics will never turn down a quick racing game and, recently Mercedes tapped into this at the 2019 Mobile World Congress held in Barcelona, where they had a CLA on display at its stand to showcase the latest improvements of the brand's MBUX.
OK it is not Mario Kart per say but rather SuperTuxKart which is an open-source version which can clearly be loaded onto the Merc infotainment system.
Interestingly, the manufacturer has involved a lot more than just the steering wheel and pedals in the experience. For example, the air vents blow air and the airflow depends on the speed of the car in the game. In addition, the interior's LED ambient lighting switches from red to green at the start of the race. Finally, when the kart of the player crashes with a competitor, the seat belt tightens.
While this is just an exercise to show what the system is capable of, Mercedes plans to deliver gaming applications to its customers in the very near future.