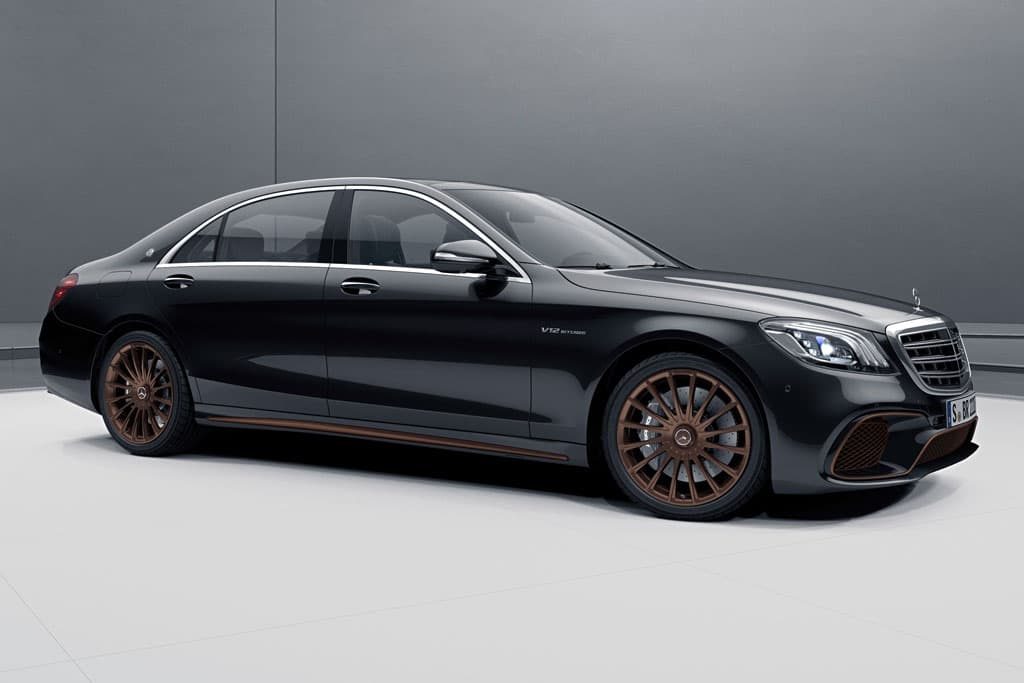 Just last week we spoke about Mercedes-AMG sending off the V12 from the S 65 Sedan in style and now we have the official images and info.
At this stage, there is no word on how many, if any, of the 130 Final Editions are heading to South Africa, but if someone did manage to get one then your Sedan will pack a 6.0-litre twin-turbo V12 with 620 hp (463 kW) and 1000 Nm of torque. That is exactly the same as the non-Final Editions.
While Mercedes-AMG hasn't put out acceleration data, it's safe to expect the Final Edition will hit 100 km/h (62 mph) in the same 4.3 seconds as the standard version.
Instead of extra urgency being punched through the same seven-speed automatic transmission, the S 65 Final Edition will push ahead with styling and equipment features.
It will sport a unique high-gloss black paint scheme combined with matte bronze accents and its own 20-inch alloy wheels.
Inside you will find black leather trim and contrasting copper-coloured stitching and carbon-fibre with copper-coloured threads.