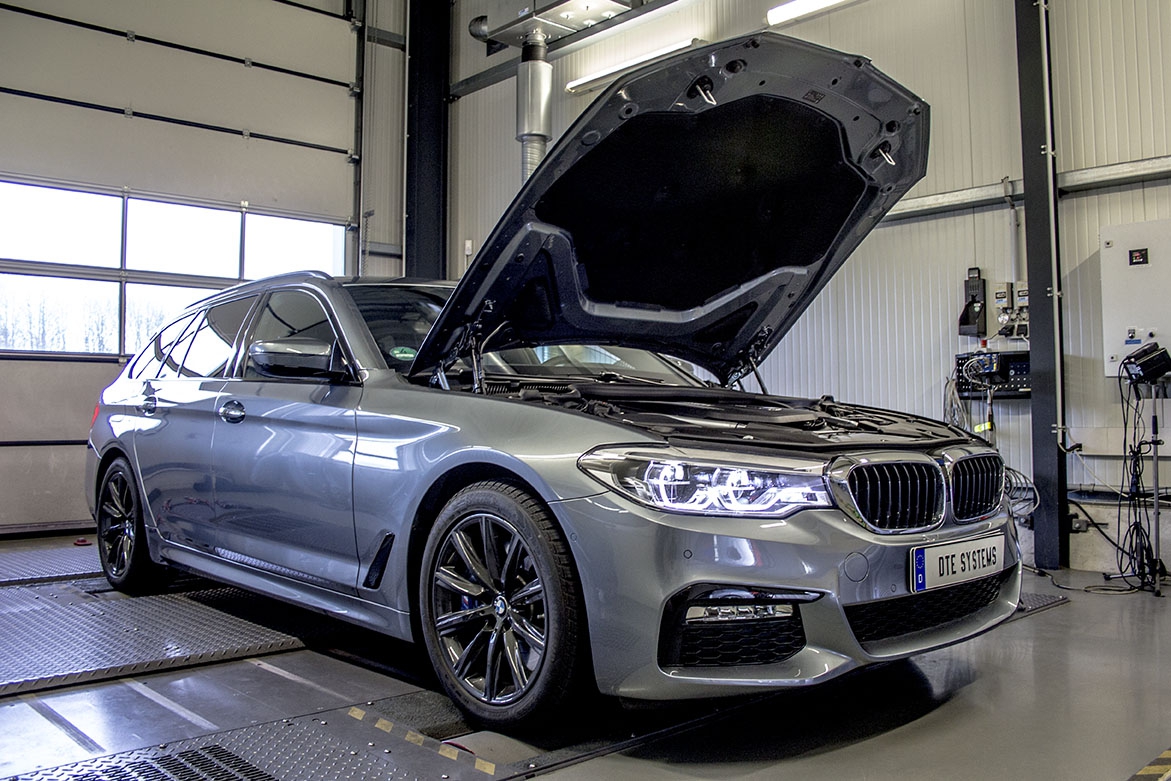 Technology is constantly changing the world. It is changing the way that people are interacting on a daily basis. It is even changing the way that businesses are being run. Technology is also changing the way that people are driving their cars. Tuning boxes and care remapping are just two of the newest examples of technology that are reforming the car industry today. Improving engine performance is without a doubt becoming a popular hobby for many motorheads. This is especially true for the DIY crowd since most modifications can be made right at home. Of course, there are a number of professional services available that will help your rework your chip and these are always recommended for amateurs. That being said there are a lot of exciting things going on in the world of chip tuning and here are some of the latest stories.

The BMW 540i
BMW is a widely respected and well-known car manufacturer. And, their 540i series shows just why they are at the top of the industry. There new 540i for the first time ever has a six-cylinder engine under the hood. This engine is somewhat similar to what you would find in other BMW models, but it is the first time that it is going under the hood of the 540i. This 3-liter turbo generates right around 340 horsepower. However, with some tweaking and chip tuning, you can dramatically improve the overall performance of this vehicle. With a tuning box, you can easily get an additional 57 horses and 80 Nm out of the engine.

With a chip upgrade like this, the 5 series will be able to reach a rear-wheel speed of 63 miles per hour in just over 5 seconds. In all-wheel-drive models drivers will be able to reach the same speed under 5 seconds. Not only do you get more speed with the chip upgrade, but drivers will notice an overall increase throttle responses as well. Some reports have stated that the chip upgrade improves throttle responses by as much as ten percent.
The Jaguar F-Type V8
The Jaguar F-Type V8
That Jaguar has always been a popular car for those looking for speed and style. Who would figure that drivers would want to push the already powerful F-Type? Already pre-equipped with a V8 engine this car is more than capable with 495 horsepower and 625 Nm torque. However, any driver that is looking to push the car to its max should consider a tuning box. With chip tuning, drivers will be able to get 61 more horses while increasing the torque by 68 Nm. That being said it should also be noted that the F-Type series is available in eleven different versions. Drivers can choose everything from the coupe to the convertible, but there really is no other vehicle out there as sporty as the F-type.

When drivers trick out this model of the Jag with a chip upgrade they will notice the improved acceleration right away. In fact, there is an improvement of -0.4 seconds, which might not sound like a lot to most people, but to the pro, this is a huge boost. Whether you are taking the car to the track or just hitting the curves, you will notice that the chip mod will also help the car handle those tight turns with more precision than ever. When the tuning box is connected to the accelerator sensors, the driver can choose between three different and fully customizable programs. This would be the sport, sport plus, and the city. Each program can then be fine-tuned with a plus or minus button to provide you with the control and driving abilities that you need.

Volvo XC 90 (II)
It has been 13 long years since Volvo has made any improvements to their XC 90. Well, the new owner of Volvo, Geely, put an end to that when he signed on with the company. He immediately started making arrangements to improve on the already popular model. The bodywork might appear somewhat the same, but there certainly is an improvement in performance. With 225 horses and a high torque rate of 470 Nm, this Volvo won't have a problem getting drivers from point A to point B. However, drivers that are looking to push their new Volvo XC 90 (II) even further should consider a chip tuning by TC Performance. With a chip tuning, drivers will be able to get 30 more horses as well as 60 Nm more torque. Drivers that chose to go with the diesel model have greatly boasted on the improvement in torque.

Audi In Trumping The Competition
The German Audi has always been recognized with speed and power. The German manufacturer is highly known for producing a number of luxurious vehicles that can match performance with looks. It looks like the Audi A8 50 TDI is even taking the manufacturer to new heights. This model already boasts a power 3.0-liter V6 engine that is capable of putting out 286 horsepower. However, with a tuning box, this already powerful motor can see horsepower as high as 322. This in combination with the 669 Nm torque and you are truly looking at one mean machine. This is literally 493 ft-lb of torque. This by far surpasses the Mercedes S 350 d and the BMW 740 d.

In most cases, the tuning box will be connected right in the engine compartment directly behind the redesigned single-frame grill. The box will be connected directly into the central sensors of the engine management system. This will allow the drivers to fine-tune the boost pressure, camshaft, and rail pressure. The A8-TDI might have a weight of two tons, but with this chip upgrade, the vehicle is capable of reaching 62 miles per hours in just under six seconds. There is also a ten percent improvement in acceleration as well.

Massive Improvements With The Mercedes G 500
The Mercedes G 500 series already has two turbochargers and generates more than 422 horses with 450 ft-lb of torque, but with a chip upgrade, drivers can take this vehicle to a whole new level. With a chip upgrade, drivers will get an increase of 70 additional horses as well as 98 Nm of torque. There simply is no other off-road vehicle out there that can provide this level of performance.