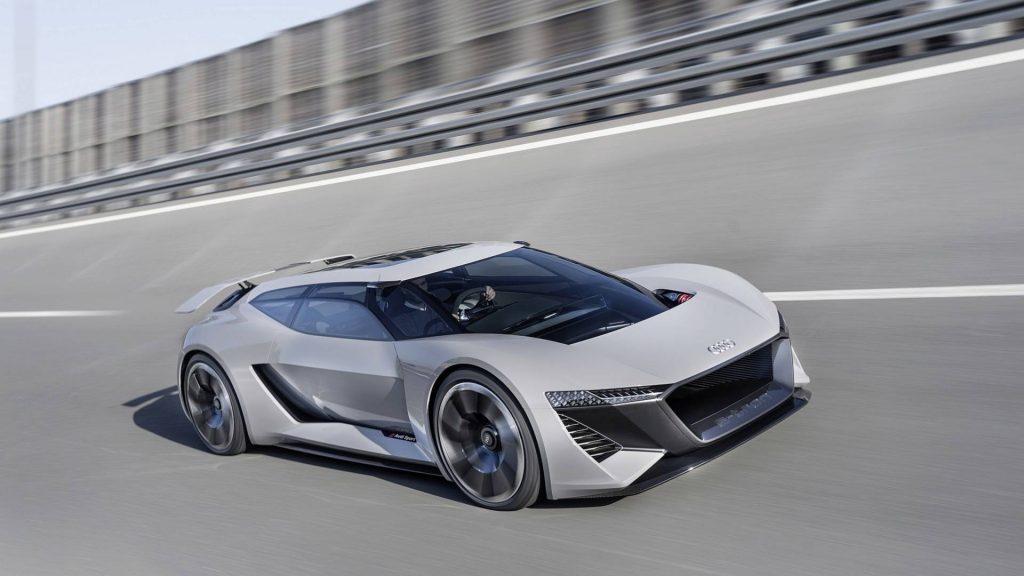 There's never been a better time to buy an electric car. Just about all the 2019 models offer extended driving range and affordable sticker prices. While they still account for a small percentage of all new-car sales in the U.S., there's still a compelling case to be made for consumers to consider a full-electric model as their next vehicle.
1) Great Selection
A record number of electric cars and crossovers – 17 in all – are being offered in the U.S. for 2019  with sticker prices that starting at $23,900 with a majority in the $30,000 range. New models this year include the Jaguar i-Pace and Audi e-tron at the higher end of the retail price spectrum, and the Hyundai Kona Electric, Kia Niro Electric and Nissan Leaf Plus on the lower end. The folks at East Hills Subaru ( Roslyn, NY) say the 2019 Crosstrek SUV plug-in hybrid will go 17 miles on its internal battery before the gas engine kicks in. In addition, Tesla finally released the $35,000 entry-level version of its popular Model 3.
And what's more, a fbunch of new models will hit in 2020. These include a redesigned version of the Kia Soul EV, a new Mini Electric, and premium electrified vehicles from Aston Martin, Mercedes-Benz, Porsche, and Volvo.
2) Range Anxiety is essentially eliminated
While it was once a big deal for an EV to break the 100-mile barrier on a charge, the norm ias now 200 miles+. The Teslas lead the pack with its Models 3, S, and X topping out at near or above 300 miles of range. The more-affordable Hyundai Kona Electric and Kia Niro Electric offer capacities of 258 and 239 miles, respectively, while the Chevrolet Bolt EV is at 238 miles and the coming Nissan Leaf Plus is estimated to run for 226 miles on a full charge.
3) Tax breaks are going away
The federal government is still offering electric car buyers a sizeable one-time tax credit that reduces the cost of a new model by an enormous $7,500. But you may have to act fast. Bottom line: the White House wants to have the tax credit repealed, and bills were introduced in Congress last year that may eliminate them soon.
Even if the tax credit remains on the books, it's scheduled to phase out in two stages during the calendar year after an automaker sells its 200,000th battery-powered vehicle. Tesla was the first manufacturer to hit that mark last year, which means its federal tax break dropped to $3,750 on January 1, will fall to $1,875 on July 1, and will expire altogether on December 31. General Motors also reached 200,000 EV sales last year, and its EV credits are set to phase out beginning on April 1. Fortunately a number of states still offer their own incentives to EV buyers.
4) Electric-vehicle resale prices are stronger
Traditionally, electric cars have suffered below-average resale values. This is due in part to older models having shorter operating ranges than newer ones. But that's changing. Models like the Chevrolet Bolt EV, the Tesla Model 3, S and X, Jaguar I-Pace and Audi e-tron that can run for 200 or more miles at a time are expected to maintain much stronger three-year resale values. At the top of the list, Kelley Blue Book predicts the Tesla Model 3 will hold onto an impressive 64.3% of its value after 3 years.
5) Cheaper to operate
Even with gas prices affordable, it's still cheaper to keep an electric car running. For example, the EPA says the Hyundai Ioniq Electric gets 136 mpg (electronic equivalent) in combined driving so will cost an owner $500 a year to run for 15,000 miles. The EPA estimates an Ioniq Electric owner will spend $4,250 less in fuel costs over a five-year period than will someone driving an average vehicle the same distance.