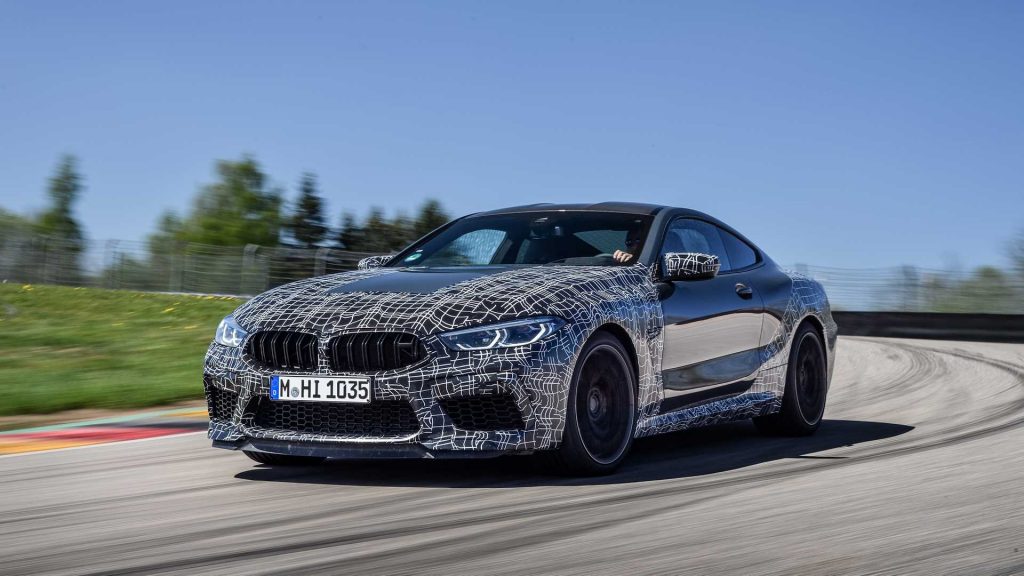 BMW's highly-anticipated high-performance Coupe is making the headlines once again courtesy of a fresh teaser signaling the reveal is right around the corner.
While images of the exterior are not exactly showing something we haven't seen before, the ones depicting the digital instrument cluster are of interest.
The video below gives us our first look at the center console where there is a nifty new M Mode button making its debut on the BMW M8 Coupe and its convertible counterpart. Drivers will use it to pick between the Road and Sport modes on the regular M8 and select the Track mode reserved to the hotter M8 Competition. Each and every mode comes with its own settings for the screens and it also changes the setup of the driver assistance systems. Activate the Track mode and all of the comfort and safety functions will be deactivated, and even the radio is going to be turned off to reduce distractions.
The M8 will also be getting a new braking system bundling the brake activation, brake booster, and the braking control functions into what BMW refers to as a compact module. This saves around 2kg compared to the regular setup.
Although we have not heard any technical specifications of the hot new Bimmer, we are expecting the twin-turbo 4.4-litre V8 to push out around 600 horses (447 kW) in the 'regular' M8 and 617 hp (460 kW) in the M8 Competition.