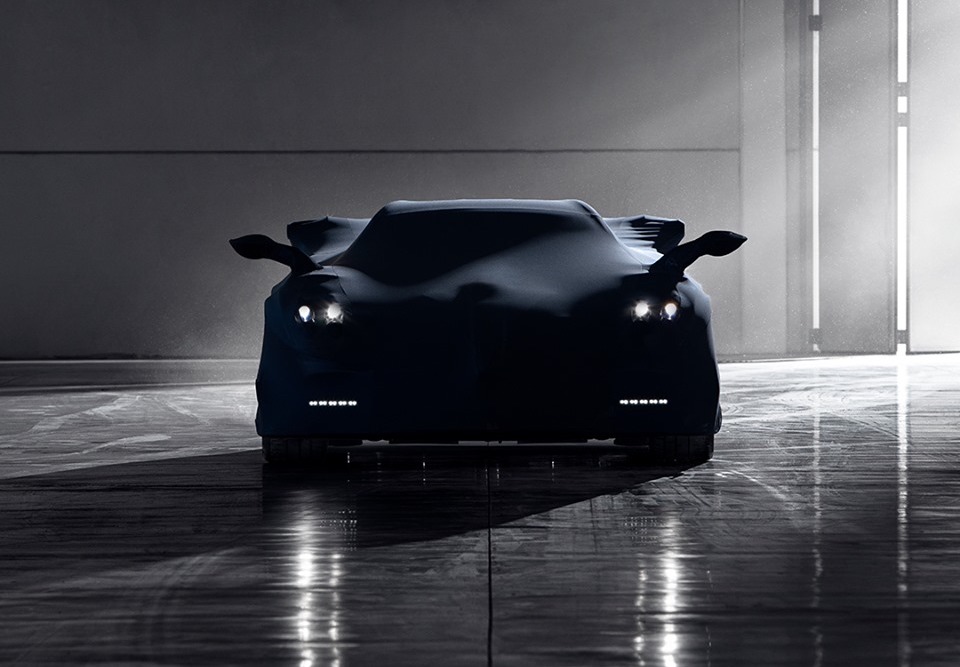 It has been a year since the Pagani Huayra Roadster debuted and now the hardcore BC version is almost here with our first official teaser.
Pagani recently posted a picture on its Facebook page of the car under wraps, the BC's signature rear wing poking out the back. The caption, which reads, "A tremendous science and design challenge," likely refers to the weight-saving magic Pagani has to pull to make the drop-top model as light as possible. When the normal Huayra Roadster was revealed last year, one of its major innovations was that it weighed 80 kg less than its hard-topped twin, which required brand new carbon-based materials to pull off.
At this stage, not much else is known but we do expect it to pack the same Mercedes-AMG-sourced, twin-turbocharged V12 as the Huayra, which produces roughly 789 horsepower (588 kW) in BC form. It is speculated that the car will be unveiled during Monterey Car Week like the normal Roadster was last year, and will definitely have sold out before the wraps are even pulled off.