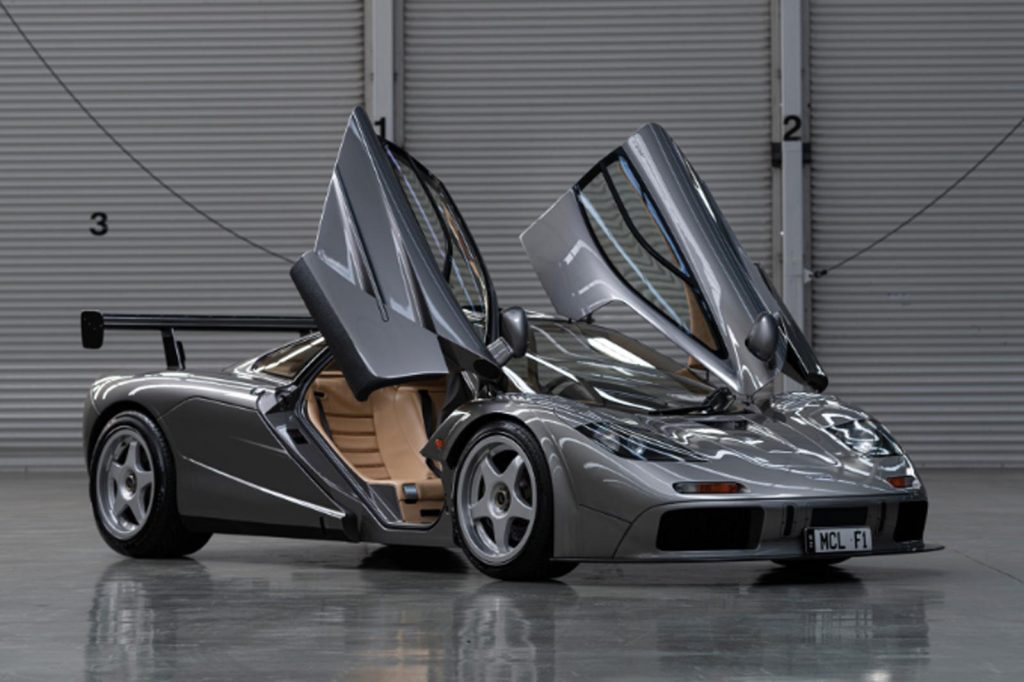 Just 106 McLaren F1's were ever produced so it is needless to say, each and every single one of them is rare and worth millions. Some are a little more special than others and this is one of them.
This is a 1994 McLaren F1 "LM Specification" and it will cross the auction block next month at Pebble Beach with experts estimating it to fetch as much as $23 million (approx. R320 million). Why is this one so special?
For starters, it is McLaren F1 chassis no. 018, originally built in 1994 and is one of just two F1's modified by McLaren into the "LM Specification."
This car was originally painted Midnight Blue Pearl over a black interior but its second owner shipped it back to the Surrey factory in 2000 to commission the LM specifications, including the current shade of Platinum Silver Metallic. Its 6.1-litre V12 was upgraded to the unrestricted 680 horsepower GTR spec. The standard F1 has 627 hp.
With this extra grunt, you needed some extra aerodynamics which is appropriately called the Extra-High Downforce Kit. This includes a massive rear wing, revised front end, and special side air vents. A few other additions include race-spec dampers and springs, 18-inch GTR wheels, an extra two radiators, and a modified exhaust system.
Despite originally leaving the McLaren factory in 1994, F1 018 only has 13,352 miles on its clock and has returned to McLaren Special Operations for maintenance several times.
It has lived in New Zealand with owner Andrew Bagnall since 2007 (see video below) but for whatever reason has decided it is time to sell it.