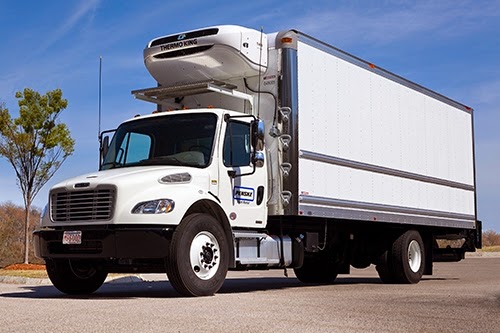 Car accidents, despite being a very dangerous incident, are commonly seen or heard of everywhere. There might be a lot of reasons for these sorts of incidents. Any type of street accident is detrimental to the people involved. The bigger the vehicles, the worse the situation can get. So it might be very dangerous when the collision involves large vehicles like trucks.
Collision with vehicles like buses, trucks, semi-trucks or any sort of large vehicle can cause severe damage to the parties involved. A lot of things come into account when calculating any losses that occurred due to the accident. In cases like these, we have to stay calm and think properly.
The initial shock from the accident will surely leave us shaken and vulnerable, but it is cases like these in which we have to keep a cool and calculated thought process to figure out what we have to do first.
Here are the things you should follow after the accident
There are differences in the types of accidents. Not all accidents are measured with the same viewpoints. Accidents that involve trucks are different from average car accidents. 
As such, you have to be sure to contact the right person who can help and solve the complex situation. Getting the right professional for this job increases your chances of getting compensation and protecting your rights. In an accident like this, it is best to rely on an 18-wheeler accident lawyer to help you out as they are the experts in these cases.
Check for injuries
Your health and safety should always be your top priority. Truck incidents can cause massive injuries due to the trucks sheer force. You will be pretty shaken after the accident, but be sure to double-check for injuries on your body.
If you have someone else in the car with you, then check if they are conscious and also check properly for injuries. These accidents can involve multiple cars and also pedestrians. First, check for your own injury and then go out to aid others if needed.
Call 911!
Right after checking for injuries, you should call 911 and give them accurate information. If you see signs of injury, remember to call for an ambulance as well. These large-scale accidents rarely end in mere scratches.
In most cases, they can involve casualties of multiple lives and damage to vehicles and property. It is best to call 911 immediately after the incident to get emergency support. The police will also come and gather information about the incident, which will be helpful for you.
Stay at the scene if possible
Staying present at the scene until being advised otherwise by law enforcement officers is a good idea. If you do not sustain damage in the accident, then it is best to stay at the scene for as long as possible and leave the vehicles involved in the crash as they were at the time of the accident.
This gives better opportunity to collect evidence. Besides, leaving the crash scene before a proper inspection may raise suspicion and might even accuse you of a hit and run. It would be wise to stay at the spot if you have not sustained physical damage that needs to be treated immediately.
Gather evidence
After deciding to stay at the spot, you should gather the necessary evidence that will work in your favor. After the immediate accident, you should try to gather information like pictures and videos. The police will conduct a thorough inspection, but if you can gather fresh evidence on the spot, it will make your case more solid.
Videos are the best form of evidence in cases like these. You can later take a screenshot of images from the video. Video of the crash itself and the people around the site can be regarded as valuable evidence.
This not only helps in helping the police, but it also helps in getting the proper reimbursement from your insurance company.
Information of witness
Aside from the pictures and videos of the crash site and the people involved, another piece of strong evidence is the information of the people who were caught up in the accident. This should include the driver's and the pedestrian's information.
Information like their names, contact number, and license numbers should be gathered. A recording of it should prove to be valuable when needed.
Know about the estimated cost
Truck accidents usually leave more than just a mark. Your insurance company will be there to provide coverage, but you might not always be satisfied with how much they are willing to pay. In order to get the proper value, you should get your vehicle appraised and get an estimation of the costs needed for repairing it.
This will help you in getting proper insurance money. As for appraisal contact some local repair shop and get your vehicle properly checked. This estimation will be added to the insurance claim.
Do not apologize
Sometimes, we say sorry even when it is not our fault. We say sorry out of mere politeness. In cases like these, one "sorry" can mess things up pretty quickly. The accident can leave you vulnerable, but in order to get the proper compensation, you have to keep a cool mind and follow certain rules.
Apologizing will make it seem like there was a fault on your behalf as well. Even if there was some fault, do not talk about it as it will increase your liability. Only disclose sensitive topics like these to your lawyer.
The same case goes if you become too angry because of the accident. It is only natural to lose your temper in such cases, but it is far better to keep a calm mind and composure and take proper legal actions against the situation.
Receive medical attention
Sometimes the damages can be internal. It is best to receive medical attention. If you are injured then you should immediately call for help and get treated. If not, you should still get checked up by medical professionals.
Sometimes due to adrenaline rush, you might not notice some injuries which later act up. So it is best to get checked up either way.

Keep track of the medical expenses
If you get injured and the treatment costs you, then it's best to keep track of all the medical expenses that occur. These will also be helpful in getting proper compensation.
Accidents involving trucks can be severe and traumatic. The chances of getting injured are high. Even without getting injured, you might still panic because of the accident, but you can not let that panic get the best of you.
Only by handling situations like these with a calm and cool mind gets you the compensation you deserve. Getting proper justice will not only be good for you, but it will also set an example of safety and make others aware of their rights, too.