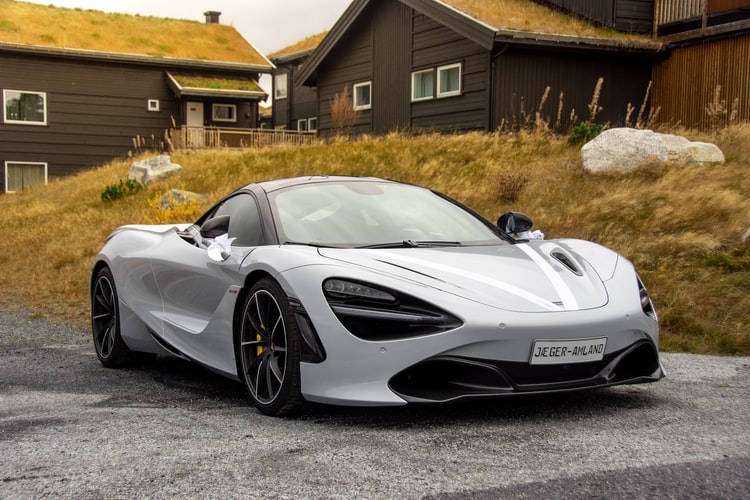 The NBA has some very charismatic players that love to indulge in exotic sports cars and luxury vehicles. Nowadays, basketball players are showing off big on social media, letting the world see their incredible fleets of vehicles. Fast cars and basketball players really go hand in hand, as they love to express their individual style. Here is a look into the garages of some of the most famous NBA players. 
Michael Jordan
Jordan is one of the most famous athletes of all time. Widely regarded as the greatest basketball player to ever grace the court, his career is littered with championships and All-Star performances. Through his time in the NBA, his many sponsorships, and his wildly successful and influential shoe line, he has amassed a staggering net worth of over $2 billion dollars.
Jordan seems like a man that enjoys collecting luxurious things, from cigars to champagne, so of course, this would extend to his vehicle collections as well. He has owned many cars over his lifetime but seems to have a preference for Mercedes, many Ferraris, and surprisingly, Corvettes. The Chevrolet Corvette may not be the most lavish of choices, but Jordan has owned several over the years, including a grey C4, and a red ZR1 (40th-anniversary edition).
In terms of Ferraris, Jordan has owned a black Ferrari 512 TR and a yellow 599 GTB Fiorano with a 612 horsepower V12 engine. He has a silver Cadillac XLR, a black Mercedes Benz CL 65, and several Aston Martins including a silver DB9 Volante and a custom made red DB7 Volante with a V12 engine.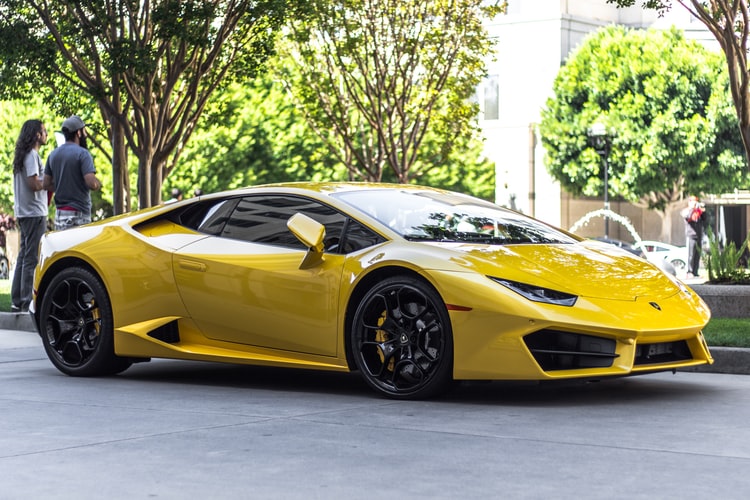 Ricky Rubio
Ricky Rubio has made quite the name for himself as one of the best point guards in the NBA. As one of the few current players in the NBA to come from Spain, he is beloved in his home country and remembered fondly. PokerStars Streamer Alberto Pérez recalls playing against Rubio when they were younger and says he was the best on his team.
With his well-known skills, he was fortunate enough to sign a 3 year, $51 million dollar deal with the Phoenix Suns, a sizable sum that has allowed him to buy several luxury vehicles. Most famously, Rubio has always been seen with his Black Range Rover. That is more his trademark vehicle and daily commuter, but he also owns a Red Audi R8, and a gunmetal grey BMW X6.
Russell Westbrook
Westbrook has found a lot of success in the NBA. He is a nine-time All-Star and his contract with the Houston Rockets nets him over $40 million a year. When he's not on the court, you can catch Westbrook out driving one of his incredible foreign cars. Westbrook apparently loves cars to the extent that felt he needed to open his own dealership.
A native of Orange County, California, Westbrook now owns five dealerships in the area, selling Jeep, Chevrolet, Dodge, and Ram. When it comes to his personal garage, Westbrook has some amazing vehicles. He is especially well known for his $380,000 Lamborghini Aventador, with an eye-catching orange paint job and glossy rims. Aside from that, he also owns a black Range Rover.
LeBron James
Widely considered one of the greatest players of all time, and certainly one of the wealthiest, LeBron James can certainly afford to spend in style, and he does. LeBron has been seen driving all types of unique and exotic vehicles around. His garage collection is extensive and filled with some timeless and newer rides.
He has an all-white Range Rover HSE, A Mercedes S63 AMG, an orange Jeep Wrangler Unlimited and an army green Rubicon, and those are just for quick trips to the grocery store.
When LeBron really wants to impress, he has a number of very expensive vehicles for every occasion. His Lamborghini Aventador is worth $670,000 and has a striking custom floral paint job that matches his line of Nike shoes. Just as prestigious as his Lamborghini is his Rolls-Royce Phantom, valued at over $300,000. Another status symbol in his all-white collection is his Bentley Continental GT, worth more than $200,000.
He also has some fun vehicles, outside of the usual supercars, like a purple 1975 Chevrolet Impala lowrider with matching chrome and purple rims, a silver 2009 Dodge Challenger SRT, and a white 2010 Chevrolet Camaro SS with white rims.