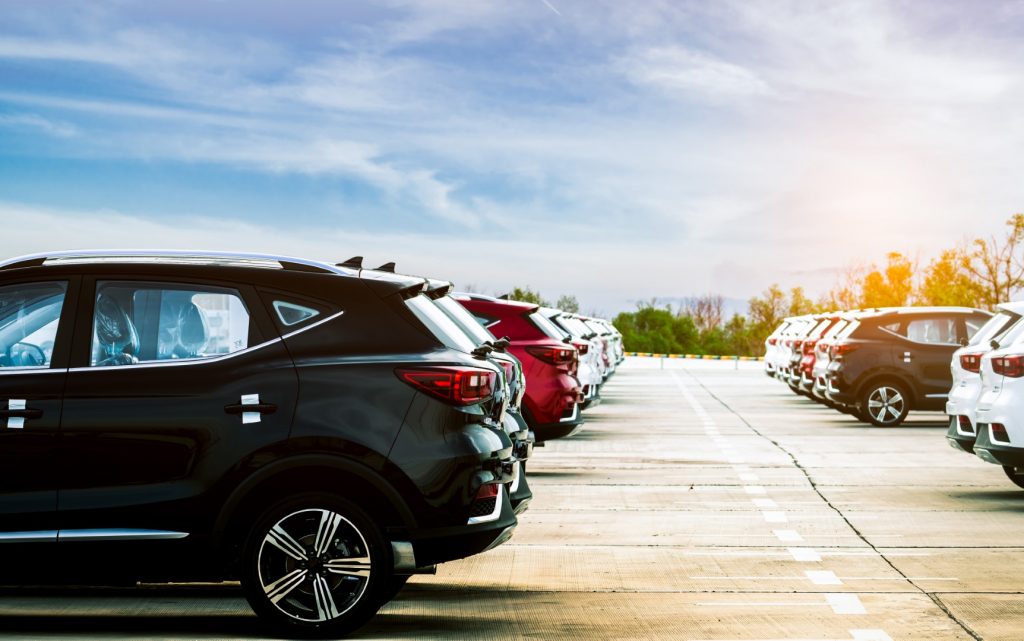 Are you planning to buy a new vehicle in Canada? You're just in the right place! Choosing the right car dealership that offers high-quality vehicle choices that suits your automotive needs and also provides a hassle-free customer experience can be one hell of a job. The long hours of waiting and the seemingly endless hassles with customer service could leave you feeling exhausted.
Well, there's some good news for you: The largest car dealership in Canada just opened its doors after spending over three years in the making. Located on the north end of Grande Prairie and covering over 12 acres of land, Windsor Ford is the largest car dealership in Canada. It provides excellent vehicle options, ranging from new vehicles to pre-owned ones, as well as auto parts.
A Brief History Of Windsor Ford
The Windsor Ford dealership is a Grande Prairie Ford dealership that has been a member of the Prairie area for more than 60 years. It's one of the first family businesses in the location.
The company's history dates back to over seven decades in the Grande Prairie area. It formerly started as a Chrysler dealership, but in 1962, it became a Ford dealership.
The company is well-known for providing the best, brightest, and friendliest car shopping experience in the Grande Prairie, Alberta area. Although it deals in new and pre-used vehicles, its services aren't limited to these alone. It also deals in the sale of auto parts and provides excellent vehicle servicing.
The company opened its new, state-of-the-art facility on April 7th. With mixed emotions, the staff had to say goodbye to the old building located at 3105-100 street Auto Row, which had been Windsor Ford's home for over 60 years.
Vehicle Options Available At Windsor Ford
Windsor Ford is home to a wide variety of vehicle options, including:
1. New Vehicles
There's no better place to shop for a new vehicle in Grande Prairie than Windsor Ford. They offer new, best-selling trucks in Canada.
You can view as well as test drive some of the latest models, such as the brand-new Ford-150, or SUVs such as Edge, EcoSport, Escape, and others. This will make it easier for you to make your selection based on your preference.
2. Pre-Owned Vehicles
If what you're looking for is a used vehicle either for yourself or your business, then your best bet is to visit this dealer. They have different makes of used vehicles, not just Ford.
It will interest you to know that the dealer fully inspects all used vehicles before displaying them for sale. The vehicles sold here are only a few years old, and you get a 12-month warranty on all used vehicles so you can rest assured that you'll get value for your money.
3. Auto Parts
Aside from being the largest Ford dealership in Canada, Windsor Ford also has one of the largest auto parts inventory in West Canada. This doesn't only include Ford parts; you can get parts for all makes and models at Windsor Ford. All you have to do is visit the website or shop online for the best quality auto parts. You can also watch this video to know more about the dealership:
4. Car Service
With up to 40 service bays, you can rest assured that you'll get the right service for your vehicle when you visit this dealership. Exceptional services such as touchless car wash and car servicing, among others, are available. It doesn't matter whether or not your vehicle is a Ford because the dealer provides service for all models and makes.
Why Should You Choose The Windsor Ford Car Dealership?
Aside from being the biggest car dealership in Canada, Windsor Ford has also constantly proven its reputation over the years. This means that you have lots of options to choose from when you shop with this company. Some unique benefits of choosing the Windsor Ford dealership include the following:
1. A Wide Variety Of Options
When shopping for a vehicle, you'll need to have many options available to choose what best suits your needs. This is exactly what you get when you shop with the largest car dealership in Canada. Select from a wide range of used or new exotic cars, which aren't just limited to Ford as there are other makes and models available. You can also get auto parts for any vehicle make or model.
2. Excellent Customer Service
If you want a car dealership that will give you top-notch customer service, then shop with Windsor Ford. They're smart, friendly, and genuinely committed to helping you find your dream vehicle.
Additionally, the new building has been equipped with the following to provide a better customer experience:
Community Table: Since waiting is often an unavoidable part of the vehicle purchase process, Windsor Ford aims to make the waiting period less boring by providing a large community table with a nine-screen video wall along with free Wi-Fi. Thus, you can be comfortably relaxed while waiting for your transaction to be completed.
Kids Area: When you visit the new Windsor Ford building, you'll notice that there's a small kids' play area. You can keep your kids entertained in this part of the building while you await the closing of a sale.
Final Thoughts
Undoubtedly, Windsor Ford is Canada's biggest Ford dealership. They've been in the game longer than most Ford dealers in the area. Their long-term experience, as well as their recent improvement and makeover, ensure you get the best service available. For a stress-free car-shopping experience, stop by Canada's largest car dealership. You'll be glad you did.