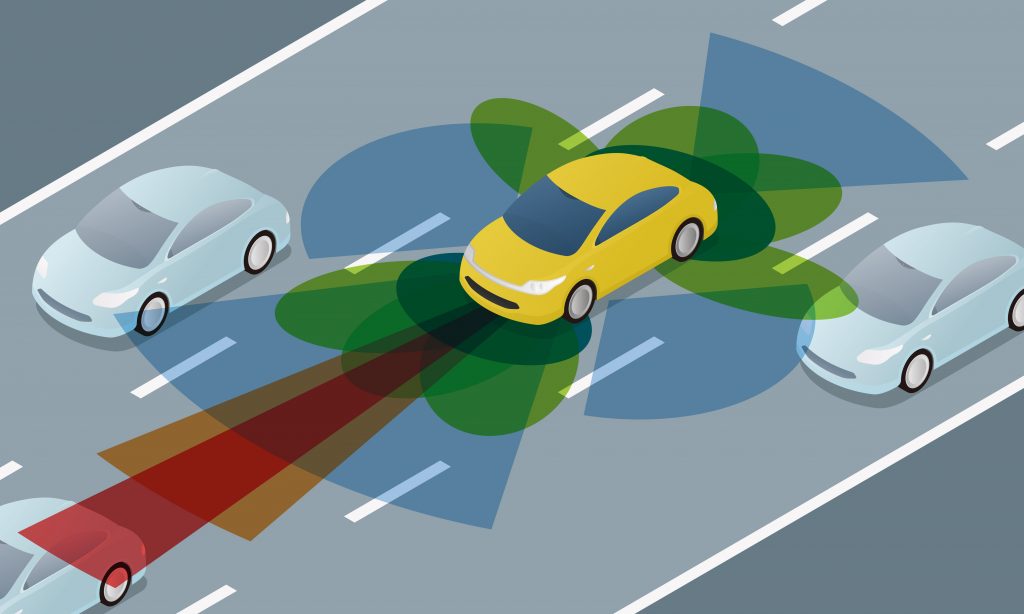 Wouldn't it be nice if everyone could drive for at least a day without slamming into another car or a random object on the road? Sadly, that's not how it works.
According to the World Health Organization's annual report on road safety, over a million people worldwide die from road mishaps. If the past two decades are any indication, halving that number by 2020–one of the United Nations' Sustainable Development Goals–hasn't happened yet. Even with the pandemic keeping fewer motorists on the road, accidents continue to spike.
In light of such an alarming trend, there's a growing interest in adopting anti-collision technology. From parking sensors to automatic emergency braking, these devices mitigate the potential damage from a collision, if not avert it entirely. That's why newer cars come with these state-of-the-art systems built-in, with some slightly older cars outfitted with them.
For the record, anti-collision technology will never replace sound human judgment. A drunk driver can undo everything the system does to avert disaster, let alone one with quite a temper. However, having these in a car can go a long way in making the world's roads much safer for everyone. Here are a few notable benefits.
Reduces The Risk of Injury or Death
The most prominent benefit of anti-collision technology is that it can save the driver and everyone on board from becoming another statistic. According to this content, a car accident can hurt people inside and outside the vehicle in many ways–concussions, muscle tears, dislocated bones, multiple-degree burns, and fractures.
The prevalent anti-collision systems in the market today are mostly warning systems. They use an array of sensors front and rear to alert the driver about an imminent collision, whether another car or a pedestrian. In a way, you can help other motorists return home to their loved ones and drive another day.
Teaches The Importance of Staying Alert
As mentioned earlier, anti-collision systems can't substitute driver acumen. An investigation into the crash that injured golf legend Tiger Woods discovered that he hadn't been paying attention at the time, even with his Genesis GV80 equipped with an omnidirectional anti-collision system. It's also worth noting that the model recently scored top marks in the IIHS safety tests.
Regardless, these devices can give the indirect benefit of helping drivers develop defensive driving habits. With enough initiative from the driver, the blare of a collision warning can teach them how much distance to maintain or how to change lanes safely. Slowly but surely, the driver will improve their driving.
Great For Vehicles With Huge Blind Spots
Every vehicle has at least one blind spot, an area around the car that the driver can't view without diverting their attention from the road. Blind spots tend to put the driver between a rock and a hard place. Looking to clear the blind spot can risk a forward collision; changing lanes without looking can risk hitting someone unknowingly.
Larger vehicles, like buses and trucks, have more sizeable blind spots. Equipping them with an all-around anti-collision feature can give them ample warning before changing lanes or speeding up. Nevertheless, driving these vehicles should still warrant looking first, as false alarms are common among these systems.
Makes Driving in Bad Weather Safer
While it's ill-advised to drive in the middle of an intense storm, it's inevitable in some cases. Anti-collision systems can serve as extra pairs of eyes in conditions where visibility is next to nothing. Being informed of a motorist passing by on the adjacent lane under heavy fog can be reassuring.
However, it's important to know that snow and fog can affect the system's performance. In driving under such weather, the few seconds of delay can mean the difference between a smooth drive and a mishap. That's why driver initiative remains critical when behind the wheel.
Cuts Unnecessary Accident Expenses
Whether or not you carry a comprehensive car insurance policy, accidents can lead to unnecessary expenses. During accidents, motorists have to seek help from lawyers to file their claims properly. Sadly, not everyone can afford a lawyer, let alone a protracted legal battle. If anti-collision systems can avert accidents, there won't be any need to pay for legal fees and such.
Conclusion
Anti-collision systems will become standard in cars and other vehicles in the following years. The technology will also improve, perhaps with later devices working more efficiently in bad weather. But one that won't change despite these advances will be every motorist's responsibility to ensure a safe and worry-free drive.